Clarkson Joke Pre-approved by BBC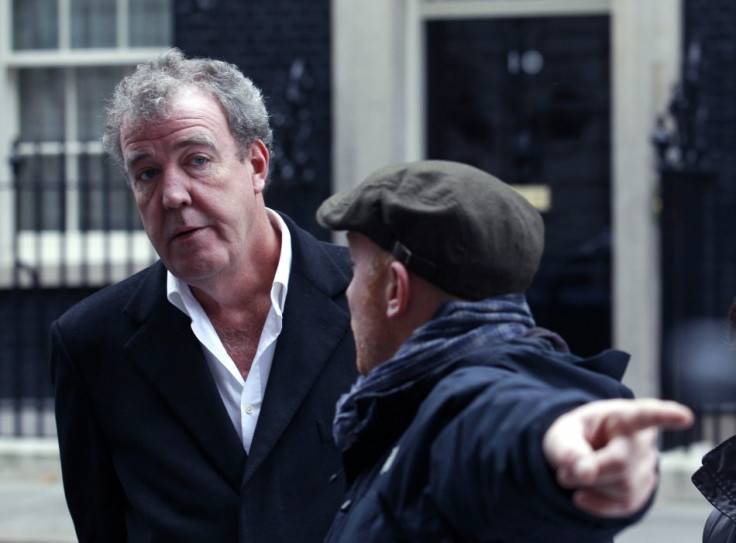 Jeremy Clarkson's 'joke' on the One Show about shooting the striking public sector workers in front of their family was given the thumbs up by producers before the show.
It has been revealed the despite the Top Gear presenter having to apologise, the BBC had already pre-approved his ridiculed jibe at strikers.
Clarkson was asked by the press to give a reaction just before he flew out of the country: "'I didn't for a moment, intend these remarks to be taken seriously – as I believe is clear if they're seen in context.
"If the BBC and I have caused any offence, I'm quite happy to apologise for it alongside them."
Clarkson triggered thousands of complaints from the public and eventually apologised last night for his quip but now it has emerged that the show's producers thought it'd be funny if he "offered an extreme view."
Close friend David Cameron was forced into calling Clarkson "silly" on ITV's This Morning, in hope of disassociating himself from the jibe. He said it was "a silly thing to say" and Cameron was "sure he didn't mean it."
Unison's Dave Prentis said: "The One Show is broadcast at a time when children are watching: they could have been scared and upset by his aggressive statements.
" While he is driving round in fast cars for a living, public sector workers are busy holding our society together: they save others' lives on a daily basis, they care for the sick, the vulnerable, the elderly.
"They wipe bottoms, noses, they help children to learn, and empty bins – they deserve all our thanks – certainly not the unbelievable level of abuse he threw at them."
© Copyright IBTimes 2023. All rights reserved.