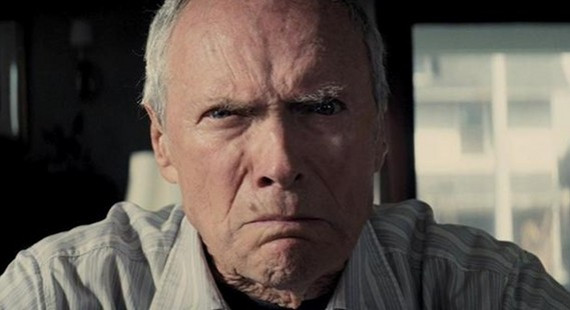 Clint Eastwood has returned to acting with a starring role in Trouble with the Curve, alongside Amy Adams and Justin Timberlake.
The first trailer has been released for the film, which revolves around Eastwood's ageing baseball coach and his relationship with his daughter (Adams) and Timberlake's Johnny Flanagan, who she starts to date.
Following 2008's Gran Torino, Eastwood declared that his acting career was over, and he would henceforth concentrate purely on directing. However it appears the lure of the camera has proved too strong.
The film, directed by Robert Lorenz, also stars Matthew Lillard and John Goodman.
As he has shown in previous performances in Million Dollar Baby and Gran Torino, Eastwood appears to relish roles in which the aches, pains and regrets that often come with old age are at the forefront. By the look of the trailer, his new film will be no different.
Eastwood's last two directorial efforts have not hit the heights of Unforgiven and Million Dollar Baby. Hereafter, a meandering drama starring Matt Damon and focused around the question of what happens after we die, struggled to gain an audience, while J.Edgar, starring Leonardo DiCaprio, failed to live up to its Oscar-bait hopes.
However, Eastwood remains grizzled cinema royalty and his fans will be delighted to see him on the big screen again.
Trouble With the Curve will be released on November 30. See the trailer below: