Coinye Currency Shut Down as Kanye West Escalates Legal Challenge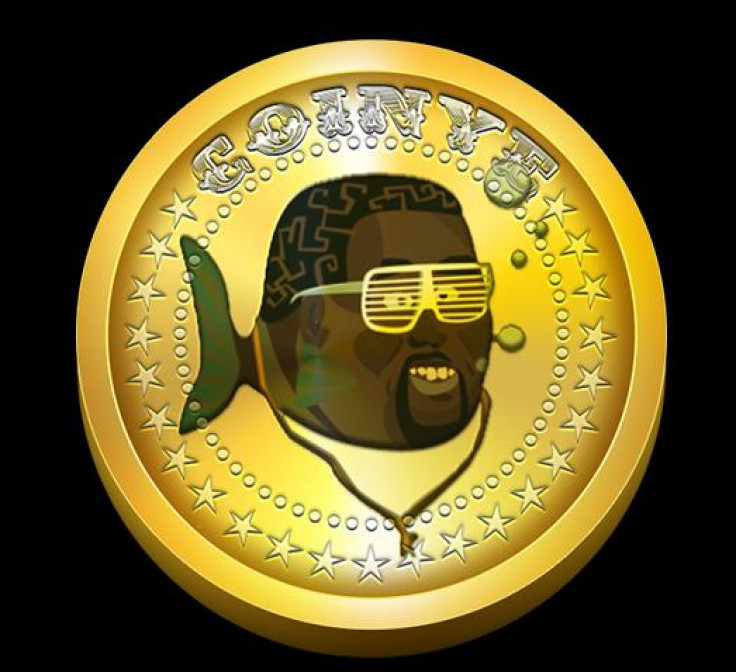 Bitcoin-like virtual currency Coinye has been shut down by its creators, following legal action brought by the rapper Kanye West, whose lawyers accused the coin of infringing on his trademark.
West filed a trademark infringement lawsuit against numerous digital currency operators and a further 100 unnamed co-defendants, seeking to block the use of the digital currency, which could be mined and traded in a similar way to bitcoin and litecoin.
Legal action was first taken against the coin's creators on 6 January, prompting them to launch the currency ahead of schedule - but only after it was renamed Coinye, having previously been called Coinye West. "We want to release this to the public before the man can try to crush it," one creator told the Wall Street Journal.
But the name change was not enough for West and his lawyers, who escalated their legal challenge eight days later, broadening the 124-page lawsuit to include Coinye exchanges 0daycoins, Coinye-Exchange and NewChg.
'You win, Kanye'
The Coinye website now reads: "Coinye is dead. You win, Kanye."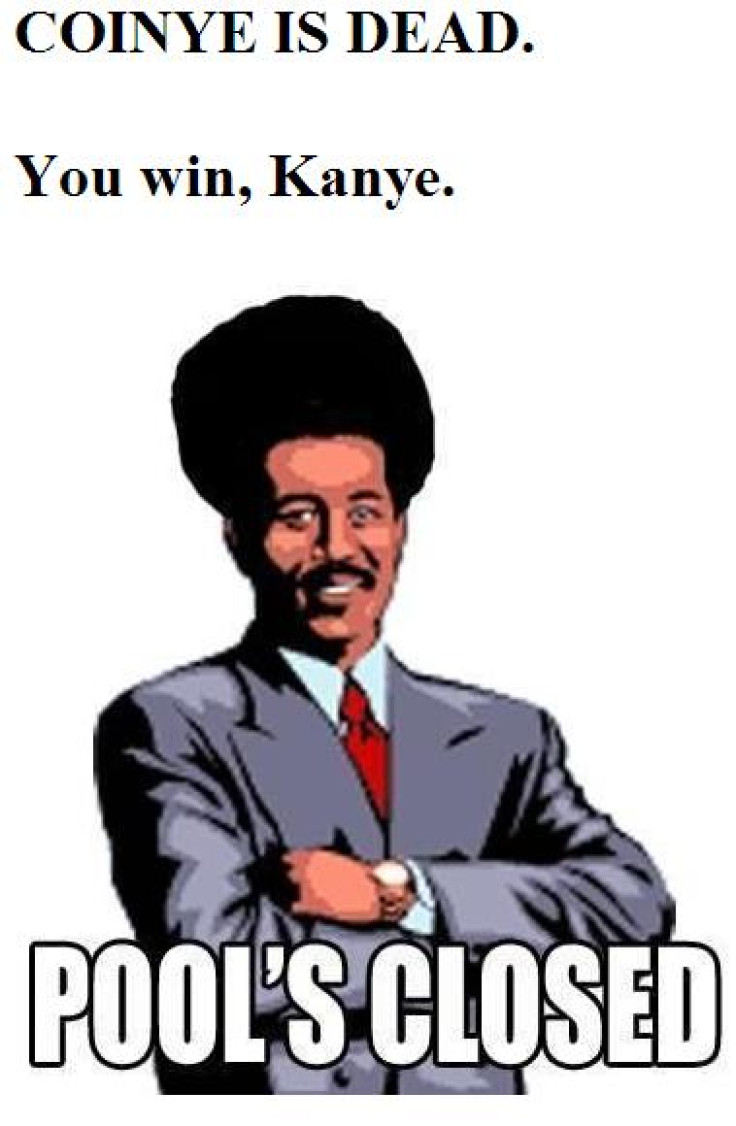 Coinye's website was replaced by a message saying "You win, Kanye" following West's legal action.
Filed in a Manhattan federal court, the lawsuit brought by West and his company Mascotte Holdings seeks unspecified monetary damages and reads: "Defendants have willfully and admittedly traded upon the goodwill and notoriety of Kanye West, one of the most famous entertainers and brand names in the world.
"Without hesitation, defendants have usurped Mr. West's name and likeness for the sole purpose of propping up the perceived 'value' of the defendants' 'digital coin mine' and its 'cryptocurrency'."
For much of 2013, bitcoin and litecoin were the only crypto-currencies publicised by the media, but they were joined in December by Dogecoin, which features a dog on a gold coin as its symbol and is based on the Doge internet meme.
In early January, veteran bitcoin developer Matt Corallo created Coingen.io, a website letting any visitor create their own crypto-currency and call it whatever they like. The cost of creating a new virtual currency is 0.01 bitcoins, or around $10 (£6).
Once created, coins for the new currency can be mined by computers solving mathematical equations, just as bitcoin is mined - however, the value of these coins is likely to remain incredibly low compared to five-year-old bitcoin, which currently trades for around $1,000 per coin.
© Copyright IBTimes 2023. All rights reserved.