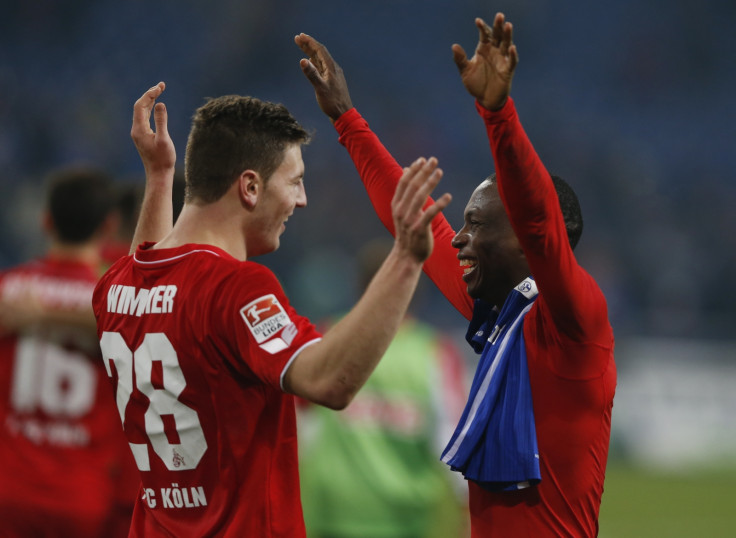 Cologne defender Kevin Wimmer has confirmed he held talks over a move to Tottenham Hotspur but insists no deal has been agreed. Wide-ranging reports in both the German and British press suggested Spurs have struck a £4.3m (€5.86m) deal with the Bundesliga side for the 22-year-old centre half.
Those reports grew in significance when Spurs boss Mauricio Pochettino admitted he would discuss changes to his squad in the coming weeks after their 4-3 win over Leicester City on Saturday 21 March.
Cologne themselves have refused to be drawn on reports of a done deal, with the club's sporting director Jorg Schmadtke recently telling Express: "[Wimmer] plays for us until the summer and we will take it from there."
The Australian international was quizzed on his future following Saturday's 2-2 draw with Werder Bremen and while he admitted there had been discussions with Spurs, he insists talk of an agreement is premature.
"What is written about me does not get to me," Wimmer told Kicker, ESPN report. "All I do before and during the match is think about my task. I was fully there with my mind. There are talks, but from my end there is confirmation."
Despite Wimmer's attempts to cool speculation however, Kicker suggests a deal is all but complete for the summer transfer window. Wimmer, who is playing in his first full top flight season after helping Cologne to promotion from Germany's second tie last season, has played in 25 of the club's 26 games this season.
Spurs boss Pochettino is expected to continue rebuilding Tottenham's defence this summer and is already considering what changes will be made.
"We need to speak over the next few weeks about changes that need to be made to the squad, but now is not the moment," Pochettino was quoted as saying by the Daily Telegraph.
"Now is the moment to try to improve our play. It's true, I was angry with the defending against Leicester and I am not happy about our record. But it's normal. We are a club, a team that people expect a lot from, but in the same way we are a very young team and this is part of the process."