Colombian Flower Growers Ready for Valentine's Day [PHOTOS]
As Valentine's Day looms, Colombian flower growers are preparing for their busiest time of year.
Farmers in the South American country are gathering, picking and packing rose and other flower consignments to export to the US and other global markets, including the UK.
Colombia exports 450 million flowers for Valentine's Day, and flower farmers say that day alone accounts for 12 percent of their annual income.
The country's flower industry employs more than 100,000 people and accounts for $1bn (£630m) in annual exports, according to Associated Press.
Colombia shipped $1.24bn worth of flowers to the world in 2011, with 76 percent of the total going to the US alone.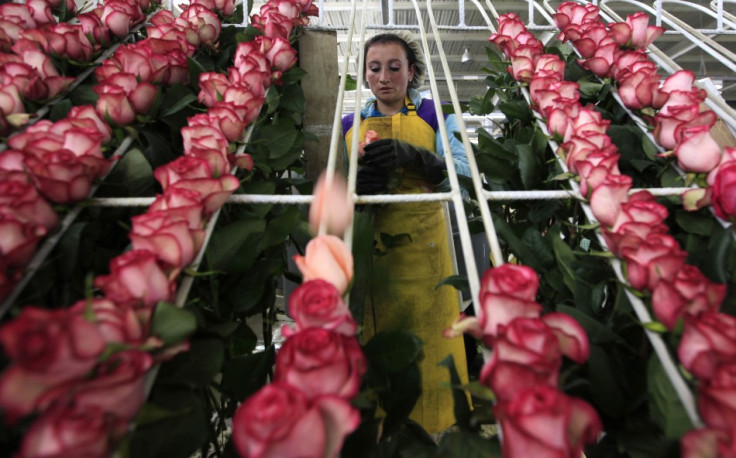 According to the UK office of Proexport Colombia, the Colombian government's agency for the promotion of trade, foreign investment and international tourism, about 7 percent of flowers in the UK are of Colombian origin. They are recognised for their high-grade quality and durability.
Proexport Colombia has been exporting flowers to the UK for more than 30 years.
According to the agency, the per capita consumption of flowers in the UK is one of the highest in the world. Forty three per cent of Colombian flowers exported to Europe come to the UK.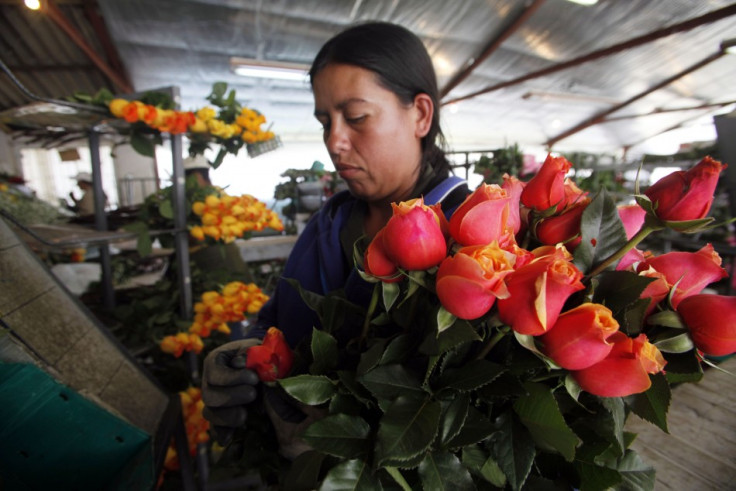 Chairman of the Flower Import Trade Association (FITA), Adam Porges, said Colombia's flower industry was "nothing new" and said the UK market had been interested in flowers from Colombia for many years.
Colombia is the second biggest exporter of flowers in the world, behind The Netherlands, and as such, Porges said they are able to offer buyers fixed prices.
"The growing conditions in Colombia are favourable because of its proximity... being close to the equator. This allows for consistent growing conditions and year-round production."
Augusto Solano, president of the Association of Colombian Flower Exporters, Asocolflores, said Colombia's flower industry not only produces beautiful, fresh-cut blooms for the world to enjoy, it also produces hope and opportunity for thousands of Colombian families.
"Sales of flowers at Valentine's Day support a variety of social programmes ranging from education and training to health care and housing."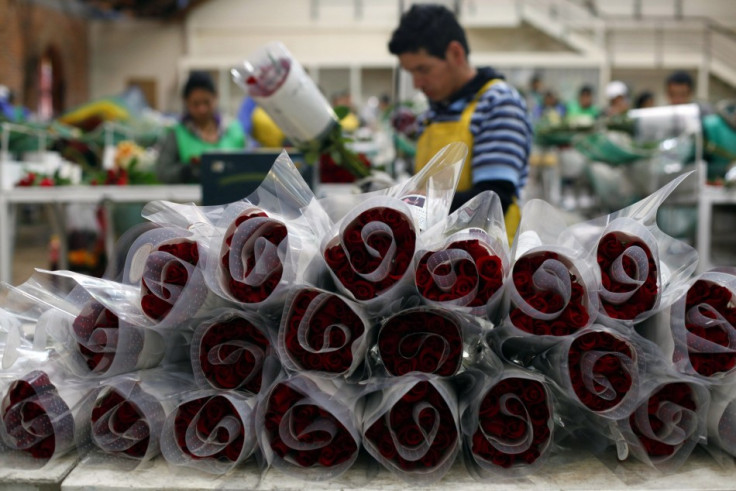 © Copyright IBTimes 2023. All rights reserved.