Come friendly workforce and fall on Slough - Berkshire town named best place to work in UK
Home of The Office displaces Cambridge as the number one work city.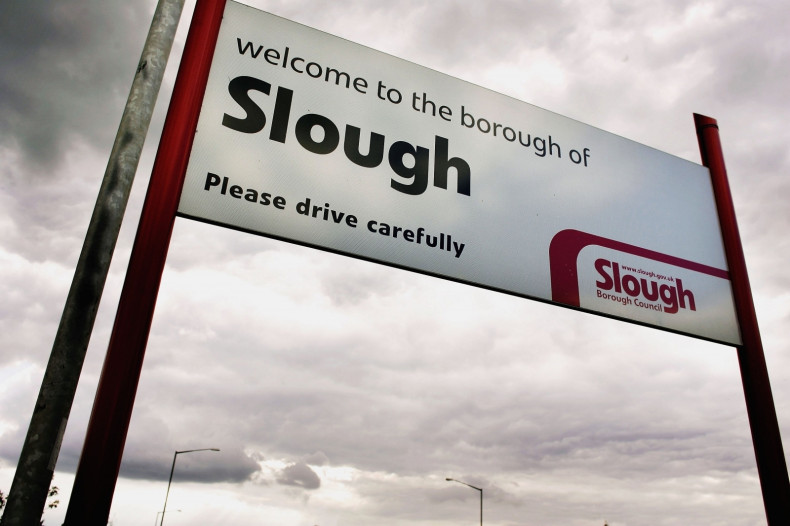 Slough, the Berkshire town that Sir John Betjeman famously called for the bombing of and gave us The Office, is the best place to live and work in the UK, according to a new study.
Research compiled by jobs website Glassdoor showed that Slough scored highest in an index that equally weighs job opportunity, cost of living and job satisfaction. Effectively its a town that's a friend first and a boss second. Probably an entertainer third.
The town, which sits on the intersection of the M4, M40 and M25 motorways, offers a median salary of around £35,000 ($48,000) and has more than 26,000 job openings.
It has a median home price of £390,000 and a job satisfaction score of 3.3 out of 5, the research found.
"With large multinational businesses establishing themselves in Slough, along with high average salaries and close proximity to major transport hubs such as Heathrow Airport, the Berkshire town has now emerged as a prime spot to live and work," said Andrew Chamberlain, Glassdoor chief economist.
Cambridge, which came top of the list in the previous report, dropped down to third place, with Manchester coming in second.
Swindon (fourth) and Stoke-on-Trent (fifth) rounded out the top five.
"Although people in London are generally satisfied, it has proven not only to be an expensive place to live, but also an ultra-competitive city in which to find a job," Chamberlain added.
"The UK's M4 corridor remains Britain's global tech backbone, with companies such as Oracle, Cisco and Microsoft all along this route.
"Towns and cities around this area offer pleasant environments, above average salaries and a lower cost of living, meaning an increased quality of life for employees."
As David Brent himself said: "You will never work in a place like this again. It's brilliant. Fact."