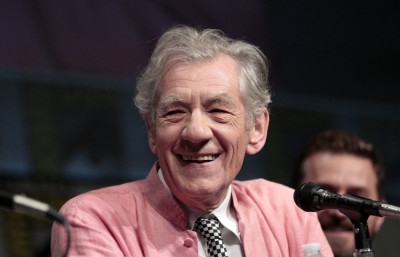 At the Comic-Con 2012 in San-Diego on 14 July, the crowd attending the preview of The Hobbit: An Unexpected Journey by Peter Jackson, went wild over the 12.5-minute footage. If the excitement of the crowd is any indication, the movie is likely to be a guaranteed hit for Jackson.
The movie is broken into two films, The Hobbit: An Unexpected Journey and The Hobbit: There and Back Again. Both the movies are Jackson's prequel to his Lord of the Rings trilogy.
The Comic-Con 2012 panel for The Hobbit was Martin Freeman, Peter Jackson, Lord of the Rings co-stars Ian McKellen, who is the wizard Gandalf, Andy Serkis, who is the twisted ring-keeper Gollum and Richard Armitage, who plays the dwarf Thorin Oakenshield, the Washington Post reported.
Freeman, who is new to Jackson's team, said that he did not feel intimidated coming into the team.
"Obviously, you can't really take intimidation or pressure to work with you, because you won't do your best work. And you won't do your best playing, which is an actor's job," Freeman told the audience.
Another speciality of the movie is that it has been shot at 48 frames per second, higher than the usual rate, according to Bradenton Herald. The new frames give more clarity to the visual. But for the Comic-Con 2012 the footage was shown at 24 frames per second.
"I decided to screen the Hobbit reel at Comic-Con in 2-D and 24 frames per second, so the focus stays firmly with the content and not the technical stuff. If people want 3-D and 48fps, that choice will be there for them in December," Jackson had earlier told the Los Angeles Times.
When asked if the two films presented him with new insights and connections to the wizard world, Jackson said that the material in The Hobbit was rich.
"As slight as people think the Hobbit novel is, compared to the Lord of the Rings books, we have been surprised at how rich the world is and how many interesting themes and characters there are to explore. This is not just The Hobbit - it's The Hobbit set in a much greater context of events taking place throughout Middle-earth during this period. The material is so rich," Jackson added.
An Unexpected Journey arrives in theatres on 14 December, with There and Back Again following in December 2013.