Commodities Round-up: BP's boss expects oil price to stay around $50 per barrel for 2016
Oil futures recover on comments from Russian President Vladimir Putin, as BP CEO Bob Dudley reveals oil price expectations.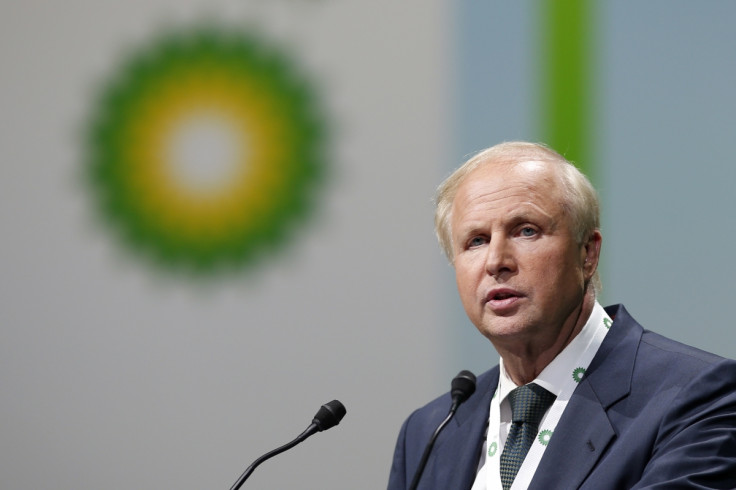 Oil futures staged a minor recovery on Friday (2 September) following an overnight sell-off, as Russia lent further support to a production freeze with Vladimir Putin expressing hope that a compromise over Iran's participation, or lack of, in any proposed output cap is resolved.
Opec and Russia, along with other non-Opec producers, are scheduled to hold talks in Algiers on the sidelines of the International Energy Forum due to be held from 26 to 28 September.
Commenting on the meeting, Putin said: "I would very much like to hope that every participant of the oil market that's interested in maintaining stable and fair global energy prices will in the end make the necessary decision."
At 11:11am BST, the Brent front-month futures contract was up 0.95% or 43 cents at $45.88 per barrel, while the West Texas Intermediate was 0.88% or 38 cents higher at $43.54 per barrel. The uptick partially reversed heavy declines seen over the previous two sessions.
Meanwhile, Bob Dudley, chief executive officer of BP, said he expected oil prices to continue to lurk around $50 per barrel till the end of 2016, and remain at that level or even "little above" in 2017.
Speaking in Vladivostok, Russia, Dudley added: "I think for now, since 2014, we are back into the balance with oil and gas. Supply and demand balance is just about being reached right now. But this will take quite some time to work off the stock levels of oil."
Away from the oil market, precious metals headed lower ahead of the US non-farm payroll (NFP) report, with some in the trading community expecting an interest rate rise by the Federal Reserve as early as September, though many believe December to be likely month in which the move could happen.
At 11:23am BST, Comex gold for December delivery fell 0.13% or $1.70 to $1,315.40 an ounce. FXTM research analyst Lukman Otunuga said: "Gold has been very attractive in times of uncertainty and unease but the metal is zero yielding and the dollar connect makes it quite vulnerable to rate hike speculations.
"While the technicals are currently firmly bearish, an abysmal NFP report that diminishes expectations of the Fed raising rates could propel gold higher."
Finally, Comex silver futures were 0.17% or three cents lower at $18.91 an ounce, while spot platinum was broadly flat at $1,048.04 an ounce.
© Copyright IBTimes 2023. All rights reserved.