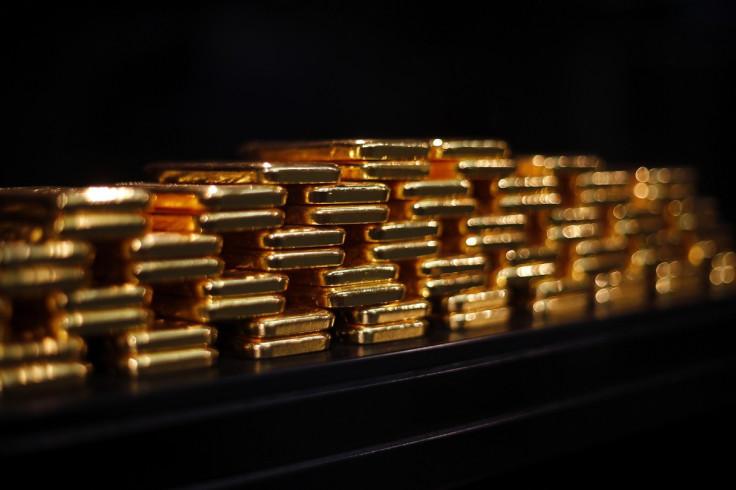 Gold futures rose in intraday European trading on Monday (4 July) as the market absorbed safe-haven demand, in tandem with sentiment in favour of US interest rates staying put.
Jitters about the global economy, continuing eurozone woes, and the fallout and domino effect from the UK's vote in favour of leaving the European Union saw calls on gold rise by 500 metric tonnes over the last six months, as safe-haven seeking investors queued up to snap up the malleable metal.
According to Bloomberg data, assets in bullion-backed exchange-traded funds (ETFs) rose 6.6 tonnes to 1,959.1 tonnes on Friday, up from 1,458.1 tonnes on 6 January. The holdings rose 37 tonnes last week alone as investors reacted to Brexit.
In a note to clients, analysts at Commonwealth Bank of Australia wrote: "Brexit has created all sorts of fear and loathing across markets. Gold and silver, as we would expect, benefit the most from safe-haven demand flows."
At 2:23pm (BST) Comex gold for August delivery was up 1.11% or $14.90 to $1,353.90 an ounce. Silver also rose 4.71% or 92 cents to $20.51 an ounce.
In comments cited by CNBC last week, Federal Reserve Vice Chairman Stanley Fisher said there was a strong case for his fellow US monetary policymakers to hold interest rates at the central bank's upcoming July meeting
Meanwhile, oil futures also began the week on a positive footing. Despite the prospect of disrupted oil supplies returning to the market, and a gasoline glut in the US, further attacks on oil infrastructure in Nigeria meant Brent futures stayed above $50 per barrel.
Brent contract for September delivery was trading 0.36% or 18 cents higher at $50.53 per barrel, while the West Texas Intermediate was up 0.27% or 13 cents to $49.12 per barrel.
Nonetheless, traders believe that crude futures' remaining above $50 is likely to be short-lived as Canadian outages in the wake of the wildfires in Alberta were on the way to being resolved.
Meanwhile, Colombia's peace talks with Farc rebels has improved security prospects of its oil and gas infrastructure.
According to Morgan Stanley, return of Canadian output alone will be sufficient to put the market back into oversupply, and oil may return to a trading range of $30 to $50.