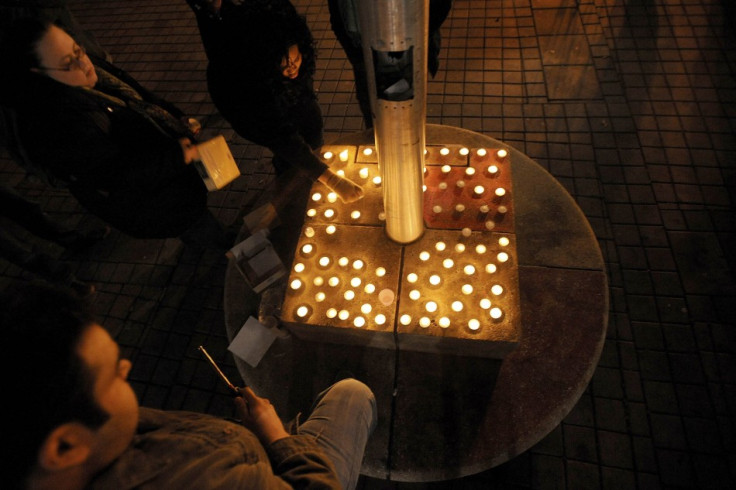 World leaders have expressed their sympathy and shock over the horrific shooting at the Sandy Hook Elementary School in Newtown, Connecticut, where 20 children and six adults were killed by a lone gunman.
The killer, 20-year-old Adam Lanza, killed his mother Nancy Lanza at their home before heading to the school.
The incident has provoked worldwide condemnation, and UK Prime Minister David Cameron said he was shocked and deeply saddened.
"My thoughts are with the injured and those who have lost loved ones. It is heartbreaking to think of those who have had their children robbed from them at such a young age, when they had so much life ahead of them," Cameron said.
"The thoughts and prayers of everyone in the United Kingdom and throughout the Commonwealth are with the families and friends of those killed and with all those who have been affected by today's events," the Queen said in a message to US President Barack Obama.
French President Francois Hollande expressed his "deep shock and consternation". A foreign ministry statement also offered "France's full support to the American people and authorities".
"It is with deep shock and horror that I learned this evening of the tragic fatalities in the shooting in Connecticut. Young lives full of hope have been destroyed," said head of the European Commission, Jose Manuel Barroso.
Australian Prime Minister Julia Gillard called the attack a "senseless and incomprehensible act of evil".
"As parents and grandparents, as brothers and sisters, as friends of the American people, we mourn the loss of children, aged only five to ten years, whose futures lay before them. We mourn the loss of brave teachers who sought only to lead their students into that future but were brutally murdered in a place of refuge and learning."
Leaders of Asian countries were also quick to respond and express sympathy for the families of the victims.
In the Philippines, a spokeswoman for President Benigno Aquino III said: "What makes it more painful is that most of the victims were small children," the AFP reported.
"Our deep condolences go out to the families, teachers and their loved ones. Our hearts and minds are with them and pray with them as they go through a very difficult time, especially with Christmas approaching."
Social networking sites were also abuzz with outrage over the incident and US gun policies.