Conor McGregor announces retirement on Twitter: UFC president Dana White confirms fight with Nate Diaz is off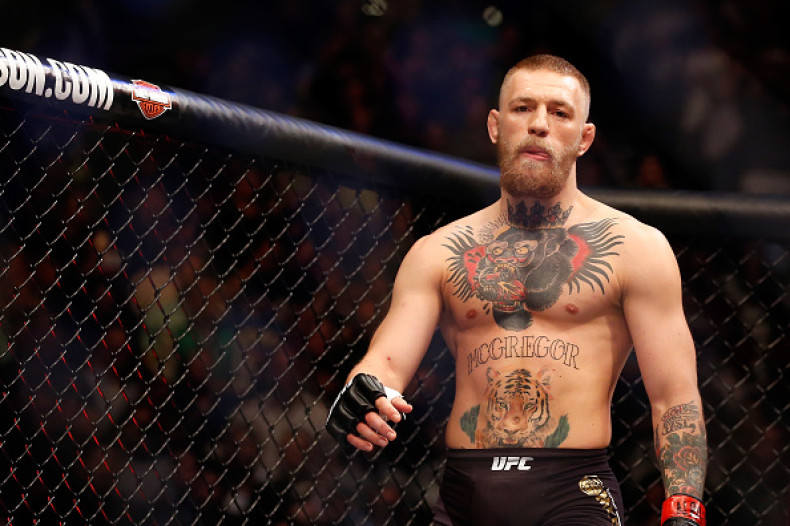 Ultimate Fighting Championship (UFC) top draw Conor McGregor has announced his retirement on Twitter. McGregor was set for a face off with Nate Diaz in a rematch of UFC 196 at UFC 200 on 9 July in Las Vegas.
The UFC featherweight champion, who moved to the welterweight category in order to fight Diaz, lost the first match of his career to the latter via a second round submission and seemed eager to avenge that defeat at UFC 200.
Retirement was never on the Irishman's mind after suffering the loss. In fact, he sounded even more eager for a re-match, posting a message on Instagram saying: "I stormed in and put it all on the line. I took a shot and missed, I will never apologize for taking a shot. Nate I will see you again."
However, the 27-year-old reportedly seems to have changed his mind. He tweeted: "I have decided to retire young. Thanks for the cheese. Catch ya's later."
Minutes after McGregor posted the tweet, his opponent too posted something similar, tweeting: "I guess my work here is done. I'm retiring too."
UFC president Dana White confirmed that the UFC 200 main draw between McGregor and Diaz is off. "Is Conor McGregor retiring? Only he can answer that question. I don't know, but Conor McGregor is not fighting at UFC 200," he told ESPN Sportscenter, as quoted by mmajunkie.com.
White said McGregor is training in Iceland and did not want to come to Las Vegas to shoot promotional spots for the card.
"He is in Iceland training and he felt leaving right now would hurt his training and getting ready for this fight. But every other fighter on the card was coming. I get accused of coddling Connor all the time but at the end of the day I respect Conor. But it does not make you exempt for showing up for the press conferences and all the promotional stuff that we have to do. We spend a lot of money on this stuff, and you have to do it, man," White said.
"I respect Conor as a fighter and I like him as a person. But you can't decide to not show up for this things. You have to do them."
The Irishman, who would retire with a record of 7-1, came into the limelight in 2015 when he registered knock-out wins against Dennis Siver, Chad Mendes and Jose Aldo. He also set a UFC record for fastest finish in a title match when he knocked out Aldo in 13 seconds at UFC 194.