Ultimate Fighting Championship (UFC) superstar Conor McGregor has lashed out at the featherweight division. He also revealed that American Frankie Edgar blew his chance of fighting him after his recent loss to interim featherweight champion Jose Aldo.
The Irishman, who is the current featherweight champion, has faced criticism from fighters in the division over his strategy and tactics, with many of them claiming that Notorious has put himself in a position where he would no longer be able face-off with those who are in a weight class below him.
However, McGregor has refuted such suggestions and claims saying that he is willing to fight anyone.
"Wherever I choose to go, I'm prepared to go there. I feel great at this weight. I mean I'm a lot leaner, I'm still eating a hell of a lot of food. Obviously, it's tougher to get to featherweight, but I think it's crazy the way they say I can't get to featherweight no more or all these crazy things", McGregor said as quoted by DailyMail.
"Like I ain't the undisputed champion. Like I haven't gone in there and taken out the whole division as early as last year. December of last year that was. Not even a year ago. Then they are talking about stripping (the title) and vacating and all this stuff, it's like hold on a minute- what did I just go and do there? Didn't I just take out that division? Am I not champion?"
The 35-year-old Edgar was in line for a matchup with McGregor with the stipulation being that he had to beat Jose Aldo at UFC 200. The American though could not get past the Brazilian, losing by an unanimous decision after five rounds at the Madison Square Garden.
"Frankie wasn't good enough or he should have been here. He wasn't good enough to cut it. Frankie's just not good enough, I'm afraid", the featherweight champion added.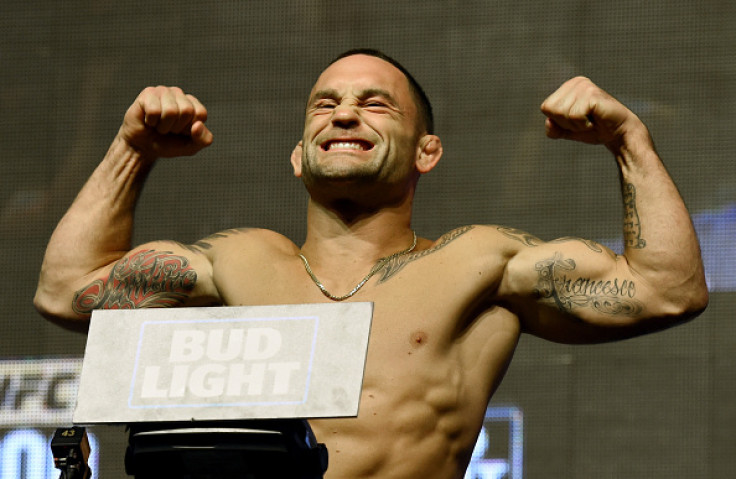 McGregor will next be seen in action at the UFC 205 event in New York when he takes on Eddie Alvarez for a shot at the lightweight championship as he aims to become the first fighter in the company to hold two different title belts at the same time.