Ultimate Fighting Championship (UFC) featherweight champion Conor McGregor has claimed that he has a big announcement to make post his fight at UFC 205 and has asked fans not to pay heed to any rumours that are circulating at the moment.
Tabloids in Ireland have claimed that the 28-year-old will take an extended break from Mixed Martial Arts (MMA) post his fight with Eddie Alvarez and will most likely put his energy and focus on settling down with long-time girlfriend Dee Devlin.
However, McGregor has refuted such rumours claiming that whatever has been reported is false.
"You're absolutely crazy even mentioning a click bait crowd like that. The Irish Mirror? Who the f**k is that? Who even is that? They don't know about me or what I'm doing. Look stay tuned to what I'm announcing but don't be listening to people like that. People like that know nothing got to do with what is going on here", McGregor said, as quoted by Fox Sports.
McGregor has promised that whatever he announces will actually be a big moment in his career but he would not spill the beans until after UFC 205. The Irishman has not even told president Dana White the full story on his plans for the future.
"Just sit tight. Nobody knows. In reality, nobody knows. I'll reveal all in time. I don't know whether you can take time off with this life. I just stay working, stay creating history. Stay changing the game. That's what I've been doing since day one. Now we are close to the New York debut, Madison Square Garden", the superstar added.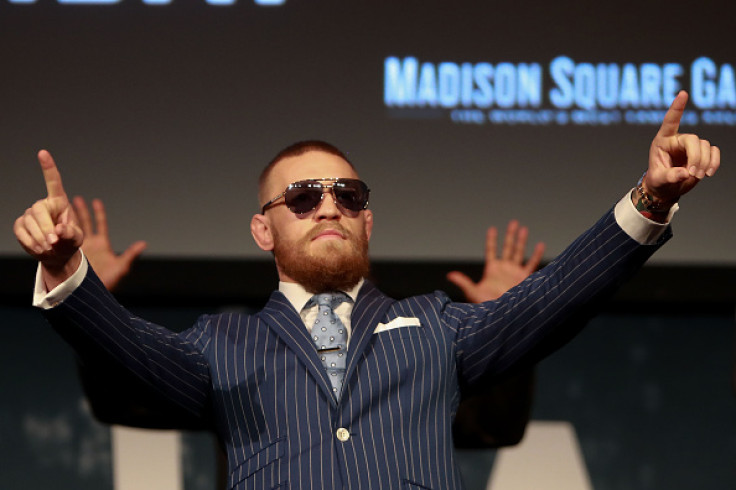 The Conor McGregor vs Eddie Alvarez fight is set to take place on 12 November at the historic Madison Square Garden Arena for the first time in UFC's history. If the Irishman emerges victorious he will become the first fighter in the company to hold two title belts at the same time.