Ultimate Fighting Championship (UFC) lightweight champion Eddie Alvarez has played down superstar Conor McGregor's win over American Nate Diaz in their rematch at UFC 202, claiming that Irishman should not be bragging about the win as Diaz is nothing but a subpar lightweight who has been beaten by just about everybody in the division.
McGregor suffered the first loss of his UFC career at the 196 event on 5 March at the MGM Grand Arena in Las Vegas when he was beaten by Diaz in the second round via a rear-naked choke submission. The Irishman though extracted revenge for his loss five months later at UFC 202 in the T-Mobile Arena beating the American by a majority 48-47, 47-47, 48-47 decision.
This win, however, does not hold good for Alvarez as he feels that his fellow countryman (Diaz) is not at the same level as the other fighters in the Mixed Martial Arts (MMA) and that the fighters McGregor has faced are not up to the level of Alvarez.
"The guys he's picked to fight, these are subpar guys. Even Nate Diaz is a .500 lightweight. Everybody in the lightweight division has beat Nate and he couldn't, he had trouble doing it. The guys he's faced are nothing of the caliber of the fighter I am. He will see the night of the fight that, shit, I have been going up against shitty opponents that have been good style matchups and this one is not and I'm f****d", Alvarez said, as quoted by MMAMania.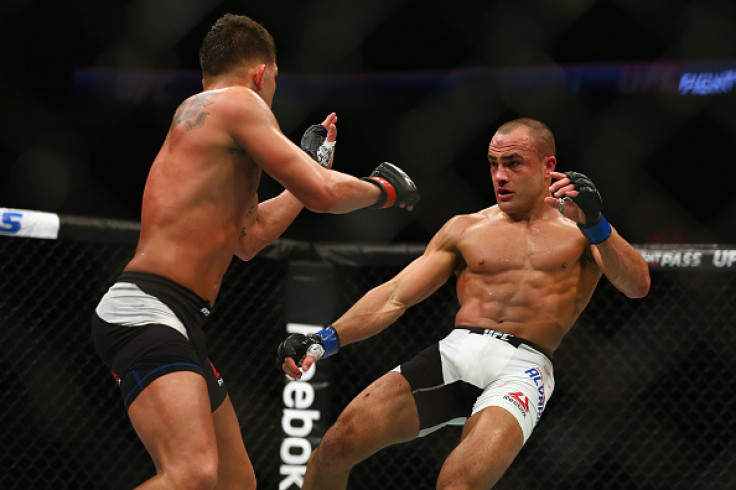 The Conor McGregor vs Eddie Alvarez fight is scheduled to take place on 12 November at the T-Mobile Arena in Las Vegas. A win for the Irishman in Nevada will ensure that he becomes the first person in the history of the UFC to hold two title belts at the same time.