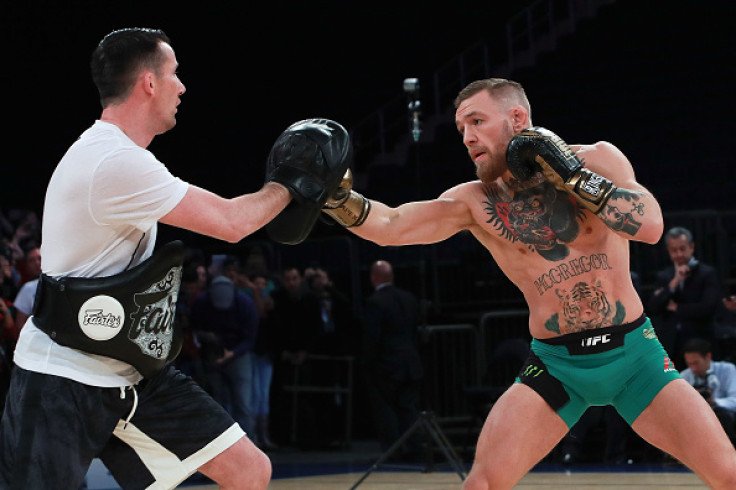 Conor McGregor has predicted a first round knockout when he takes on Eddie Alvarez in the UFC 205 event at the Madison Square Garden in New York on Saturday (12 November), while his opponent has vowed to make the reigning featherweight champion submit. The duo are fighting for the Ultimate Fighting Championship lightweight title. If the Irishman wins, he will become the first fighter in the history of the championship to hold two-weight titles simultaneously.
'The Notorious', as McGregor is popularly known, is confident that he will be 'immortalised' on Saturday when he beats Alvarez for the title and believes all the work he has put in until now leads up to him raising two belts on the octagon in the main card of UFC 205.
The time for talk is almost done with the fight just a day away. Both the fighters have taken time out to berate the other with McGregor labeling Alvarez as 'slow and predictable' while the Pennsylvania-born fighter suggesting that the Irishman is 'desperate' after he had spoken about his wife and children during a press conference leading up to the fight.
McGregor is confident of changing up his styles and keep his opponents guessing, and is confident that it will work in his favour at Madison Square Garden on Saturday. But the American fighter has made it clear that he is looking to land a big shot and make the featherweight champion submit.
"Saturday night I become immortal, you know what I mean, I'm immortalised. I get to take a second belt and raise it up. It's never been done before. It means absolutely everything to me, It's my life's work," McGregor was quoted as saying by the Daily Mail.
"It means the world to me, It's what I've been working for, I've had a crazy busy year, I've been working really hard for the fans and I couldn't miss this event, no way. I built this event, so here I am."
"I'm ready, I'm coming in here prepared, ready to put on a show for the fans. Ready to stop my opponent in devastating fashion," he added.
"I feel like I can do it in many ways. I can come out with many different styles. All you got to do is look at my previous fights. Every fight is different. Every approach is different so that's why they can't figure me out. So you're in for a treat.
"One round KO!" the featherweight champion said when asked to give his prediction of the outcome.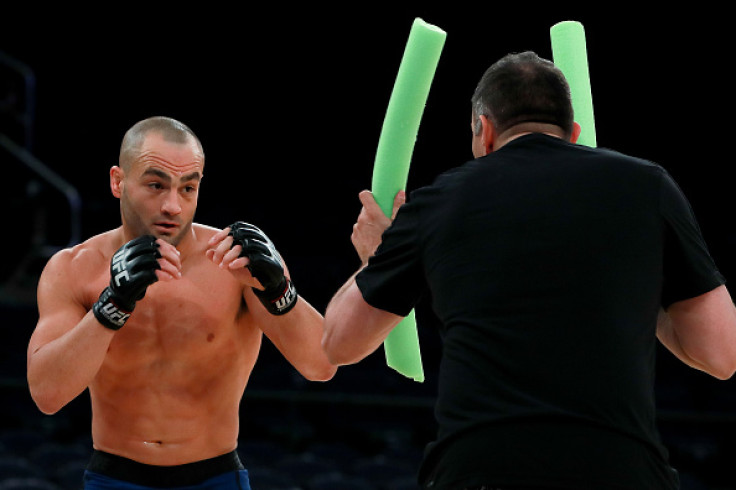 "Look, I overcome challenges every day. That's what I'm good at, that's what I pride myself on and that's why I'm champion. I look forward to him bringing it on Saturday night. I want him to bring that dog out of me. Bring me some fight, please," Alvarez urged.
"I think I'm going to land a big shot. This guy is worried about a lot of grappling and a lot of wrestling but I think what's gonna end up is when his mind is on that he is gonna get hit with a big shot and I will submit him."
Both of them were speaking after holding an open training session in front of the media and the fans at Madison Square Garden.