Usually when the UFC holds one of its big cards during the year, it means the status quo within the sport is set to change dramatically. A fighter's journey can be changed abruptly with a loss or a win – which is exactly what we saw after UFC 196 as Conor McGregor and Holly Holm both suffered their first defeats inside the Octagon in spectacular fashion.
The event served as a reminder to old fans and a notice to new ones that nothing is ever a 'sure thing' within this sport. Although they're perennial top contenders within their weight classes, Nate Diaz and Miesha Tate were still considerable underdogs going into the main and co-main event, respectively – and rightfully so.
Both were facing opponents coming off the biggest victories of their careers, competitors who seemingly had an aura of invincibility around them. However, Diaz and Tate showed grit and determination to shock the world and come out victorious, despite the odds being firmly stacked against them.
McGregor showed off his exceptional mic skills leading up to the main event scrap, prodding and poking his opponent at every opportunity with his razor-sharp tongue. However, MMA isn't a battle of words and when it came time for fists rather than tongues to fly Diaz was the one who was truly up for the challenge.
Despite being bloodied up by McGregor's vicious left hand, Diaz was able to brush off anything and everything The Notorious threw at him during the first round, before picking the 27-year-old Irishman apart with his signature pitter-patter punches and finishing the fight with a rear naked choke.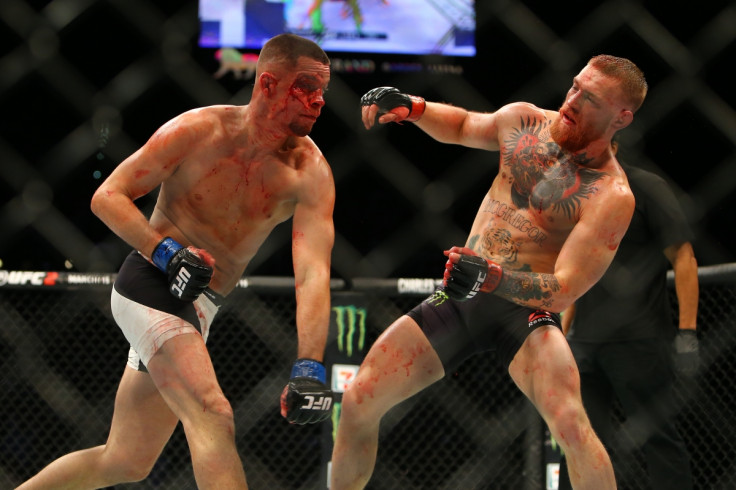 There's a specific point in the second round that shows the harsh reality of not just MMA, but combat sports in general. Diaz landed a combination that made McGregor's legs wobble enough to make the entire crowd gasp. However, it wasn't McGregor's brief stumble that caught my attention, but the look on his eyes after the punches connected.
You could see the look on McGregor's face as his brain processed what had just happened and what could happen very soon if he didn't finish the fight. A couple of minutes later Diaz had taken his back and tapped him out.
While this is McGregor's first loss inside the Octagon, it certainly doesn't mean it's curtain call time for The McGregor Show in the UFC. One loss shouldn't tarnish the legacy that he's attempting to create and he still has a long career ahead of him. The Conor McGregor hype train hasn't been derailed, it's just taking a quick stop before it begins chugging along again to its next destination.
The co-main event title fight between Holly Holm and Miesha Tate was another fine example of how this sport can change in the blink of an eye. Following her complete destruction of former UFC women's bantamweight champion and arguably the sport's biggest star Ronda Rousey last November at UFC 193, Holm was coming into UFC 196 on a high.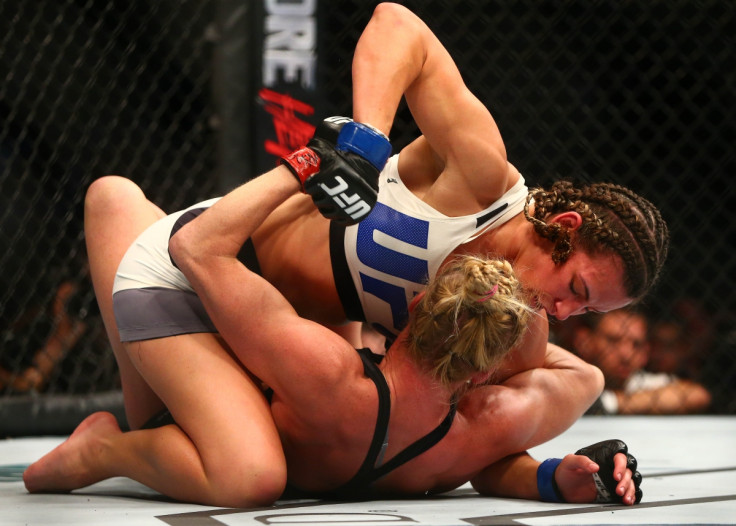 While Tate had fought as a 'who's who' in the women's 135lb division, she'd become something of a forgotten woman due to 'The Preacher's Daughter' surging her way up the ranks. However, she reminded not just MMA fans but the UFC's head honchos that she wasn't here to make up the numbers.
Although her nickname is 'Cupcake' there was nothing sweet about Tate's performance against Holm. It was a dogged and unrelenting approach that helped her secure the belt in the fifth round after dragging Holm down to the mat before choking her out in one of the more violent finishes you'll see in the UFC.
The great thing about UFC 196 is that it less like the end of a story and more like the end of a chapter. The women's 135lb division is scarce for title challengers so it's likely that we'll see Holm and Tate face each other a few times in the Octagon and a rematch between McGregor and Diaz at their optimum weight class sounds like big business in the pay-per-view world. I guess it's safe to say that there's never a dull moment in the UFC.