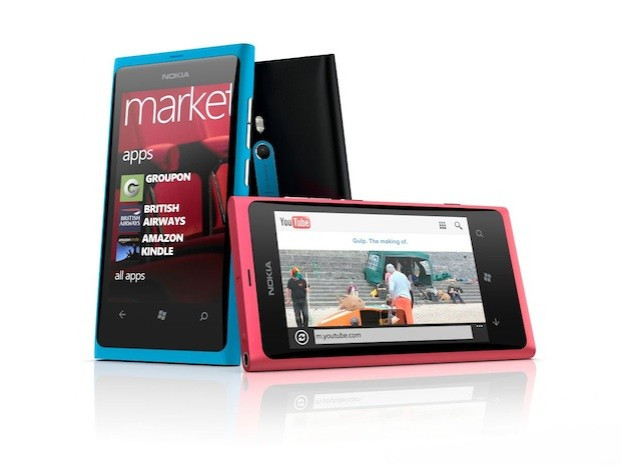 New research suggests that despite Nokia's best efforts, consumers are still giving Microsoft's Windows Phone operating system the cold shoulder.
Reuters reported that, according to a survey by Exane BNP Paribas released Friday less than 3 percent of consumers go into a store intending to purchase a Windows Phone.
"With only 2.2 percent of surveyed buyers firmly intending to purchase the Lumia, Nokia's first flagship Windows Phone is ... far behind the current blockbusters, Apple's iPhone 4S and Samsung's Galaxy S II," Reuters reported Exane BNP Paribas analyst Alexander Peterc as saying in a note.
In the same report the brokerage went on to cut its Lumia 800 sales estimate two million to 800,000. The company made its claim after surveying 1,300 consumers in five of the markets where the Lumia 800 is currently on sale.
The news runs contrary to Nokia's previous statement, reporting the Lumia 800 had seen the highest opening sales ever recorded by the company.
Released November, in the statement a Nokia spokesperson clarified that according to its own sales figures, the Lumia 800 is one of the company's most successful devices to date.
"According to the earliest data we have, in less than a full week of sales in a lead market like the UK, we can surmise the following," said a Nokia spokesperson. "The UK is our first market to be enjoying the Lumia launch with a full range of marketing and retail training.
"Lumia 800 sales in the UK are off to an excellent start. Based on earliest data the sales start of the Lumia 800 is the best ever first week of Nokia smartphone sales in the UK in recent history."
Later adding: "Based on Net Promoter Scores - which measure a consumer's willingness to recommend the product to a friend - the Lumia 800 has received the highest NPS score of any Nokia device we have launched in recent history in the UK.
"Given our deliberate, sequenced rollout across countries and with future launches ahead, this is a critical metric for long-term success. By our measures, we have gained significant smartphone sell-out share in the channels in which we are operating in the UK.
"In short 'The level of pre-orders, as well as reaction in shops, leads us to be very positive about the launch of the Nokia Lumia 800.'"