London Mansion on Sale for a Record £100m
Situated on a 21,498-square-foot plot, the four-storey luxury home features seven bedrooms, nine bathrooms and 11 reception rooms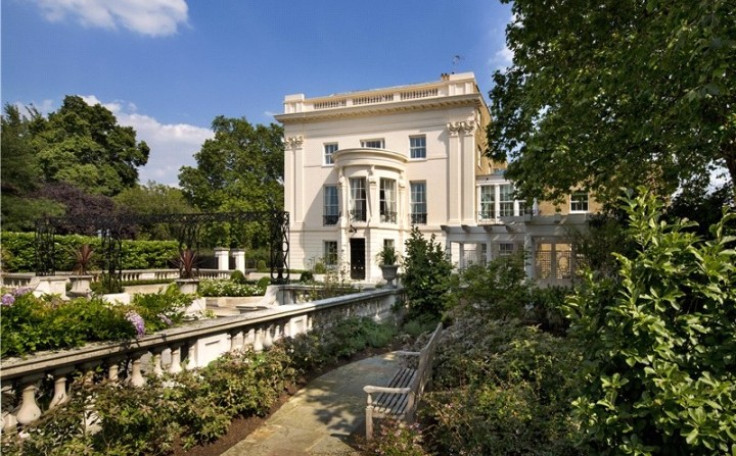 Despite a downturn in the housing market across the UK, 1 Cornwall Terrace, once the official London residence of the New Zealand High Commissioner, is on sale at a record asking price of £100 million.
The price tag makes the Grade 1 listed mansion, which overlooks London's Regent's Park, one of the world's most expensive terraced houses. Situated on a 21,498-square-foot plot, the four-storey luxury home features seven bedrooms, nine bathrooms and 11 reception rooms.
Other features include a 40-metre landscaped garden, a gym, swimming pool, gates with an automatic number plate recognition system and iPad-controlled lighting.
International real estate broker Savills is marketing the property at £4,651 per square foot. At this price, the buyer should pay stamp duty of £7m. The mansion is "one of the most important private residences in London," according to Savills.
Cornwall Terrace, which comprises eight homes, was originally designed and built in the 1820s by architect Decimus Burton under the supervision of John Nash, who planned The Regent's Park.
The eight residences were occupied privately for nearly 150 years by members of the nobility, admirals, public figures and other people of distinction. Their sizes range from 8,000 square feet to 14,000 square feet.
Heath Hall, a 14-bedroom detached mansion on The Bishops Avenue in Hampstead is also for sale at the same £100m price tag. Built for sugar magnate William Park Lyle in 1910, the property also features six reception rooms, a home cinema, sauna, wine cellar, snooker room and panic room.
London and its environs continue to defy the property slump that is taking place in the rest of Britain, particularly in the north, where prices have been hit by rising unemployment and continued economic uncertainty.
Homes in the UK capital are considered a safe investment by affluent investors in Asia and Europe. High demand from the world's rich has also helped push up average London home prices.
© Copyright IBTimes 2023. All rights reserved.