Microsoft has been granted a temporary restraining order and preliminary injunction against Motorola Mobility, preventing the smartphone maker from enforcing an upcoming patent injunction it could win.
The news comes from patent expert Florian Mueller who spoke to someone familiar with the matter and claims that Motorola will not be able to enforce an injunction against Microsoft's Windows 7, Internet Explorer, Windows Media Player and Xbox 360.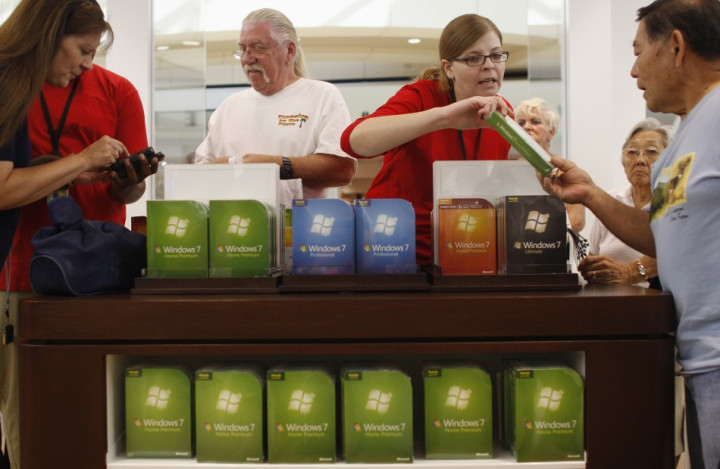 Motorola would have been hoping to enforce the injunction - which would prevent the sale or distribution of the Microsoft products in Germany - as the handset manufacturer claims that the products infringe on its patents relating to the popular H.264 video format.
Now, with this latest Microsoft injunction, it seems that even if Motorola wins its case in German court on 17 April the company will not be able to block sales of the affected Microsoft products in the country.
Microsoft's deputy general counsel David Howard released the following statement: "Motorola promised to make its patents available to Microsoft and other companies on fair and reasonable terms. Today's ruling means Motorola can't prevent Microsoft from selling products until the court decides whether Motorola has lived up to its promise."
Microsoft, along with Apple, believes that Motorola has not made its patents available fairly and has instead charged fees of billions of dollars to license the patents. Some of these patents relate to the use of 2G and 3G mobile networks - crucial for any connected device such as a smartphone.
Following the complaints made by Microsoft and Apple, the EU announced on 3 April that it is to investigate Motorola Mobility's alleged abuse of standard-essential patents.
The news comes after Microsoft announced on 2 April that it is moving its European software distribution from Germany to the Netherlands due to the ongoing patent dispute with Motorola.
While this latest court ruling does not have the power to change the outcome of the 17 April decision, it does mean that if Motorola wins then the company cannot force Microsoft to remove its products from sale in Germany, where the dispute is taking place.
Microsoft said in a blog in February that if Motorola gets its way, it will charge Microsoft $22.50 (£14.12) in royalty fees for each $1,000 laptop that uses its patents - this charge is for the use of just 50 patents.
Compare this to the $0.02 that Microsoft pays 29 other companies for the use of 2,300 other H.264-related patents and it becomes clear that Motorola Mobility is charging significantly more for the use of its intellectual property than others.