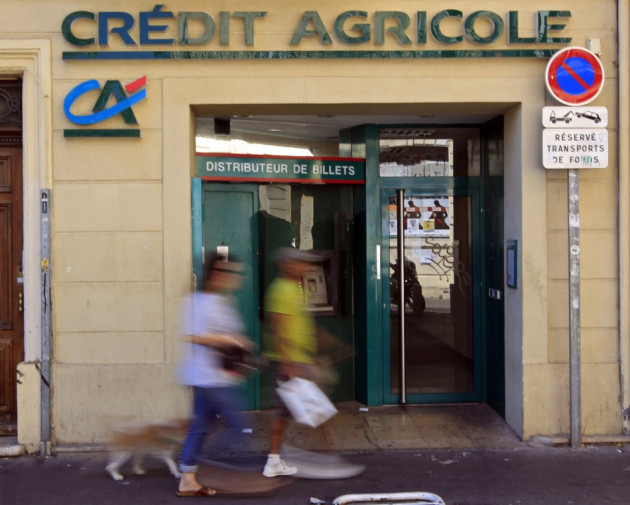 France's third- largest bank Credit Agricole posted a 67 percent decline in profits, following substantial losses from Greece and a writedown from its stake in Italy's Intesa Sanpaolo.
Credit Agricole lost €370m from its holdings in Greece government debt in the second quarter this year, while also incurring a €427m charge on its holding in Milan-based Italy's second largest bank Intesa Sanpaolo.
Net income fell to €111m from €339m a year earlier.
Jean-Paul Chifflet, CEO at Credit Agricole says that the bank is shutting its riskiest investment-banking activities, weighing offers from Greece's three largest banks for its Emporiki unit in the country, while also studying binding offers.
"No decision has been made on entering into more advanced talks regarding any of these proposals," says Credit Agricole. "Discussions are continuing with the Bank of Greece, the Hellenic Financial Stability Fund and the European Commission on the terms and conditions to which the transaction would be subject."
In 2006, just before the credit crisis in August 2007, Credit Agricole paid €2.2bn euros for a majority stake in Emporiki, the least profitable of Greece's top banks at the time.
Since then, Emporiki cost Credit Agricole €5.7bn by the end of June this year.
In total, the cost of risk came to €1.164bn in the second quarter, compared with €1.125bn in the second quarter of 2011, which included €202m linked to the European support plan to Greece and €277m for the cost of risk associated with the subsidiary Emporiki. Restated for these effects, the cost of risk was 23.8 percent higher.
Since the end of June this year, Credit Agricole said it has achieved 97 percent of its planned €35bn cuts in risk-weighted assets, which have come from its corporate and investment banking arm, which is closing operations in 21 countries.