Credits testing KYC blockchain on the Isle of Man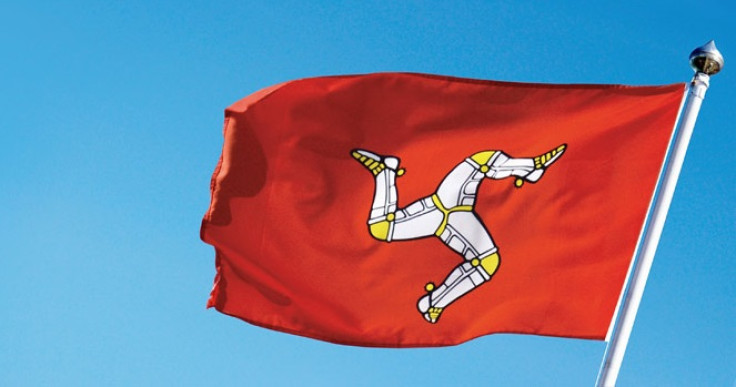 Blockchain specialist Credits is following a tradition of testing new technologies on the Isle of Man with a federated know your customer (KYC) application which leverages the jurisdiction's financial services pedigree.
Nick Williamson, co-founder of Credits told IBTimes: "We are still evolving exactly how it's going to play out but it would initially be for people living or present on the Isle of Man.
"We wanted to set it out on that small scale and build up the technology before looking to expand it wider.
Williamson agreed that rolling out this sort of KYC technology beyond the Isle of Man was by no means a straightforward undertaking.
He pointed out that KYC is "such a huge pain point for every company that touches it. There's a lot of institutional will to try new approaches that are promising both in reducing cost and fraud in a systemic way.
"In general what we are doing is using the Isle of Man as a test spot for the things that are perceived as either politically, technologically, or are risky from a regulatory standpoint in larger, less agile jurisdictions.
"What we want to do there is get buy-ins from various people within those larger jurisdictions, larger companies to say - here are our concerns.
"It might be a nice idea so let's see if we get it to actually work out. Let's see how it works on the Isle of Man, make sure we trust it and make it easier to roll out across the wider world."
The Isle of Man is famous for testing out new technology. Manx Telcom was far and away the first the 3G network in the UK and was nearly the first in Europe. The island was also an early adopter of ISDN and has super-fast broadband.
Credits blockchain
Credits has built its blockchain technology from the ground up.Williamson said: "We were able to reduce everything down to its sort of bare minimum; the fewest moving parts necessary, while still providing the functionality and the accessibility."
This has imparted quite a few advantages in terms of scalabilty and the ease with which things can be added.
"With a platform like the Satoshi client for example, it can often feel like you are working against yourself to actually implement things that aren't just moving tokens from one account to another.
"I am hesitant to say this because it's a red flag to other companies, but it [Credits blockchain] really is entirely accessible so you can add basically whatever functionality you want; you should really view it as sort of marrying database with business logic.
"The consensus layer gives you some nice cryptographic and security properties and also allows you to make sure that everybody in the system is seeing the same state of the world."
Williamson proved the functionality of the Credits blockchain by showing it was possible to use it to build a decentralised poker room.
More recently Credits was selected to power SETL, Peter Randall's clearing and settlement platform, which was announced in July.
Hybrid system
Williamson has described the Credits blockchain as a hybrid, combining public elements and some private ones, again facilitated by testing on the IoM.
"That can either be private versus public control and access, or it can be private versus public data. So maybe not all participants see the full state of the chain or the ledger; you keep some areas private for privileged users.
"For example maybe only the identity issuers can see the raw data about who is actually involved in a transaction but anybody can see that transactions were actually being made."
Credits has used this approach to build a registry of all the cryptocurrency and blockchain companies incorporated on the island.
"All the information is being answered on the chain and the history of how it changes is going to be public," said Williamson.
"But the actual validators and the people who can put in information are going to be limited to a small group of people that are authorised to do so."
He said the validator network for that is going to be maintained across three organisations: Credits; the Isle of Man Government, specifically the Department of Economic Development (DED); and MICTA, the Manx ICT Association.
IBTimes asked if onerous cryptocurrency regulations were to be inflicted on the UK, as they have been in New York State for instance, could this mean more Bitcoin companies migrating to places like IoM?
"Regulation is a double edged sword because it might be good for some parts of the sector but if it makes the whole pie smaller then it may end up being a net negative," said Williamson.
© Copyright IBTimes 2023. All rights reserved.