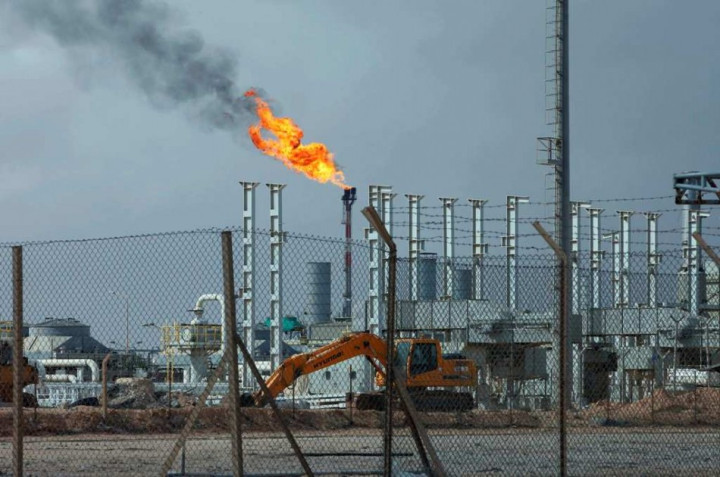 Crude oil prices rose Tuesday helped by higher than expected China inflation that bolstered the demand outlook for the commodity. However, with fundamentals unsupportive, its upward journey is likely to face stiff resistance even at the nearest target.
Brent crude rallied to $110.21, its highest since May 29. The commodity had a sharp jump on Monday from near its 100-day moving average, which comes near $108.50 today.
Analysts do not predict a rosy future for crude oil given the record level of short positions in oil futures by commercial hedgers, who are believed to be smarter investors in any commodity being producers or end users. At the same time speculative names have their long positions at record high, suggesting fundamentally that the commodity is a sell.
However, the twists and turns in the geopolitical scenario and monetary and currency conditions that can affect crude oil are highly unpredictable, making price forecasts difficult for the commodity.
Technically, the higher-lows-steady-highs pattern shaping up of late within a broad symmetrical triangle pattern favours an upward momentum and sees the next target at $111 ahead of $114.
On the lower side, the 100-day moving average is a level to watch but $107 is rather more important ahead of $105.60.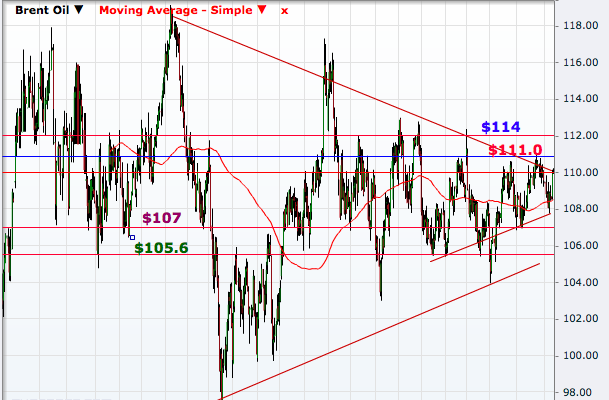 Data on Tuesday showed that China consumer price inflation rose to 2.5% in May, a four-month high, beating analysts' forecast of 2.4% and increasing the risk appetite in the region.