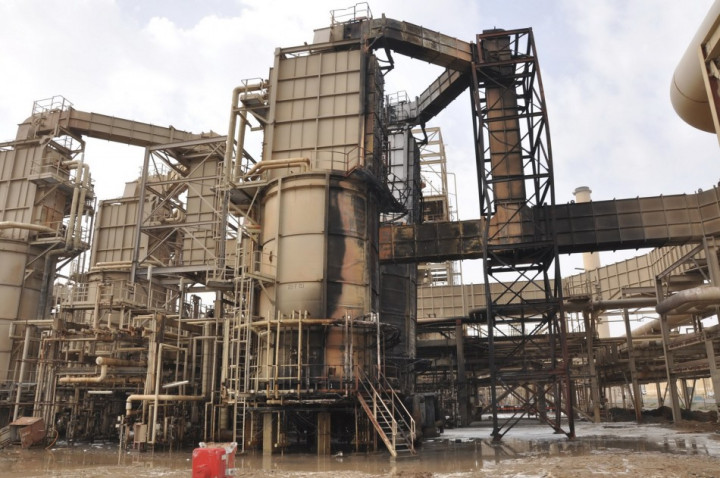 Brent crude is back near last week's thirteen-week-low as Kurds in Iraq have recaptured most of the big oil sources they lost to the Islamist militants, easing supply concerns about the commodity.
The West Texas Intermediate has also dropped near its recent multi-month low.
Kurds have taken control of the Mosul oil dam with the help of the US while oil production in Libya increased to 540k barrels a day, according to media reports.
However, market analysts are not ruling out the return of militants as they are not yet defeated completely.
So, even as some more downside in oil prices is expected, they are unlikely to fall too steep, the analysts said.
Brent for spot delivery fell to $102.06/bbl from $102.96 at Friday's close and is now very close to the 14 August low of $101.89, which was its lowest since 1 July 2013.
The spot WTI dropped to $96.21 from Friday's close of $97.03 and is not far away from the seven-month low of $95.29 touched on 15 August.
The average price of a basket of OPEC crude varieties was $99.94 a barrel on 15 August, dropping below $100 for the first time in 14 months, according to Bloomberg calculations.
Brent crude had rallied more than 5.5% in the first three weeks of June when Islamic State, the breakaway al-Qaeda group advanced in Mosul and around Northern Iraq.
The IS threat had not affected oil production from southern Iraq and the country managed to keep the daily oil outflow at 3 million barrels in July.
Spot Brent has fallen nearly 12% from the June 19 peak of $115.67 to the last week low of $101.89, suggesting the impact of geopolitical tensions on oil prices have eased.
Given that outlook for oil supply from the other major OPEC members like Libya and Saudi Arabia too is upbeat, the prices are looking further south, for sure.
Technical Outlook for Spot Brent
The break below $104.50 has made the downsides easier for the commodity, and the next target should be the psychological level $100.0
A break of that will easily get it to the April last year low of $96.73, and beyond that there seem to be no major stops until the 2012 low of $88.47, except some light support near $93.60.
On the higher side, a break above $104.40 will open doors to Fibonacci levels $107.20 and $109.50 ahead of $112.36.
A break of that will risk the retest of the June high of $115.67 and then the August 2013 peak of $117.31.