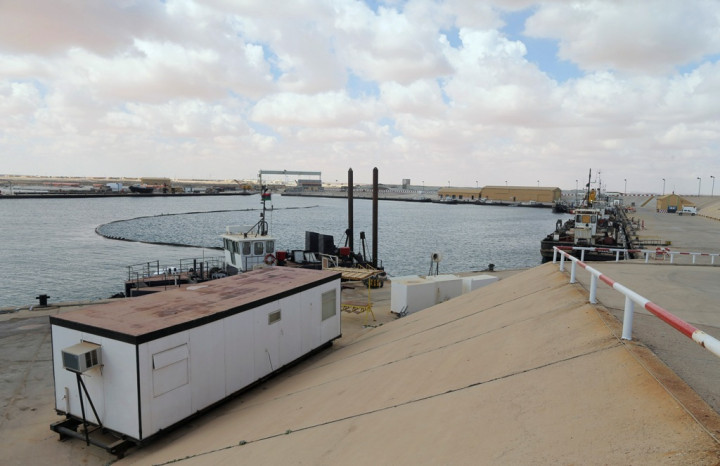 Crude-oil futures logged strong gains on 15 August, but ended lower for the week, amid weakening demand expectations and as supply-disruption fears subsided.
Brent October contract finished $1.46, or 1.4%, higher at $103.53 a barrel on Friday.
But the European benchmark lost 2% for the week as a whole.
US September contract finished $1.77, or 1.9%, higher at $97.35 a barrel on Friday.
But the light, sweet crude shed 0.3% for the week.
Downbeat Eurozone growth data has fuelled demand concerns, hitting prices.
In addition, the prospect of higher output from Opec-member Libya, which plans to reopen its largest oil export port, Es Sider, also weighed on prices, analysts said.
Moreover, weak supply-demand fundamentals are holding Brent in a contango structure — where the front-month contract is cheaper than future contracts — triggering demand for floating storage, traders told Marketwatch.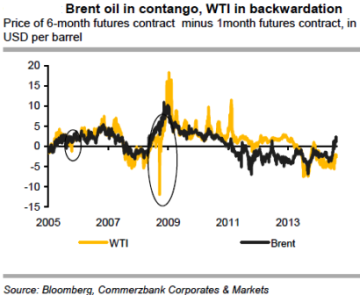 Commerzbank Corporates & Markets said in a note to clients: "At $104 per barrel [on 15 August], the Brent oil price is close to its nine-month low. In this market, contracts with immediate maturity are cheaper than contracts due in six months, whereas in the USA futures contracts with longer maturities are less expensive. Such a constellation is fairly uncommon: In 2008 it was due to a temporary market distortion coming on the back of the bursting of the oil market bubble; in late summer 2005 Hurricane Katrina was the trigger.
"This time, the catalyst should be the record-high processing levels of US refineries. Despite buoyant US production, crude oil inventories at Cushing have fallen to a new five-year low. In Europe, on the other hand, demand for crude oil is weak due to the ample supply of mineral oil products from the USA and Russia and because of additional shipments from West Africa."
"Whilst this structural shift is partly sustainable due to the price advantage of US refineries, which benefit from cheap US oil, we nonetheless believe the current price discount at the short end of the Brent oil market could be overdone. [14 August's] contract rollover triggered a counter movement, which ought to continue in the week ahead," Commerzbank added.
Global Demand
Global demand for oil is set to grow at a slower pace than previously estimated as the world's economy slows, the International Energy Agency (IEA) said earlier in the week.
The Paris-based energy watchdog cut its estimated growth in demand to one million barrels a day, 180,000 barrels a day less than its previous estimate. Demand in the second quarter was lower than expected, the IEA said.