A start-up called Cruise claims to have built a mechanism which allows users to convert their 'conventional' driver driven cars into self-driving vehicles.
Cruise has brought out a new prototype called Cruise RP-1 which is essentially a 'package' that needs integration within cars in order to bring in the self-driving mechanism that Google's Driverless Cars incorporate.
Cruise will be putting up its RP-1 package for sale shortly and pre-ordering is open. If you are enthusiastic about trying out Google's driverless cars but are fretting about not being able to afford it when it officially launches, the RP-1 system costs you $10,000 (£5873) and seems to be a cheaper alternative to Google's driverless cars (that should cost at least $80,000, £46995).
Cruise's RP-1 package consists of a sensor pod that needs mounting on the roof of your car. The sensor pod acts as a detector and senses the road ahead. Vehicles around it are also detected and tracked by the sensor pod.
After tracking, the sensor pod transmits signals to the 'cruise computer' which controls your car accordingly. The cruise computer comes with an inbuilt mechanism to take real-time decisions such as when your car needs slowing down, how to navigate through traffic and when to bring the car to a halt.
The cruise computer is driven by various state-of-the-art algorithms that are said to have been programmed to control cars.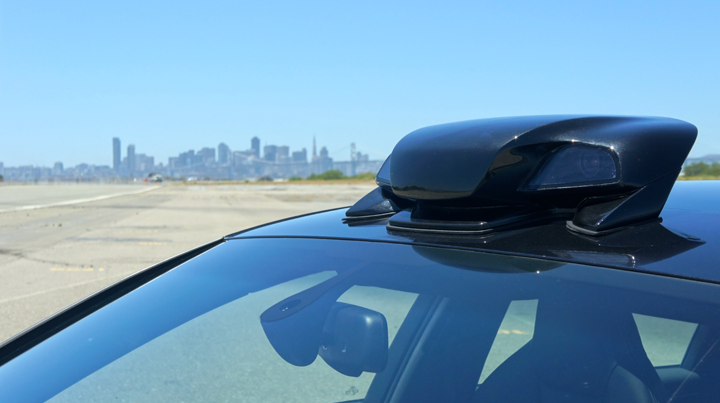 The most interesting part of Cruise's entire "smart-car" package is the auto-pilot-like 'Cruise feature' that allows you to sit back and relax while the car drifts ahead effortlessly. Depressing the cruise button puts the auto-pilot mode into action, and you should be able to witness your car navigate through traffic and stop by itself without you having to control it manually.
However, it is doubted whether the cruise control would enable cars to change lanes automatically, as it is expected to put your car in the middle of a particular lane by default.
In all probability, users with Cruise RP-1 would be required to manually drive their cars to a particular street/highway, and then switch on Cruise for the 'smart car' mechanism to come into play.
Do remember that Cruise RP-1 is just a 'system' and not another driver, which means that all local traffic laws must be kept in mind by the person inside the car.
As of now, Cruise RP-1 is customised to work with only Audi A4 and S4 models, and various tests and experiments are underway to extend the 'smart-car' package to other models as well.
The Cruise -RP1 is expected to be officially launched by mid 2015.
Check out how a Cruise RP-1 system drives your car, in the video below.