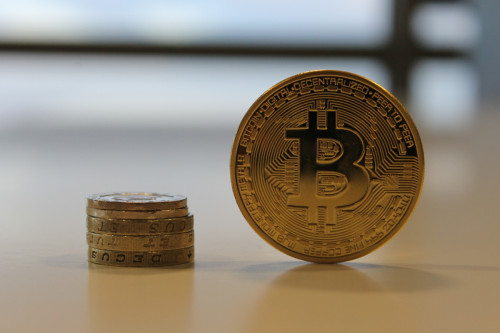 Bitcoin has dropped below the $800 (£490) valuation for the first time this year, as losses of between 4% and 16% were felt across many of the top cryptocurrencies on 6 February.
At $794 according to CoinMarketCap, the cryptocurrency was down 4.2% on the previous day, triggering losses for all but two of the top 10 virtual currencies. Litecoin fell 7.3% to $20.11 per coin, while MasterCoin lost $10.6%, falling to $70.40.
Dogecoin bucked the trend, with gains of 6.1% taking the meme-based currency to $0.0013 per coin. The positive reception may have been related to news from its creators that the total number of dogecoins produced will not be limited, making it more like a fiat currency than cryptocurrencies like bitcoin, which is limited to 21 million coins.
At the other end of the rarity scale, 42 Coin - of which only 42 will ever be mined - fell 11.5% to $158,90 per coin; mining activity for the world's most expensive cryptocurrency remained stable, with 1.27 coins now on the market.
The month's star performer, vertcoin, remains positive with 7.88% growth over 24 hours - but only after volatility on 4 and 5 February saw the currency's market cap reach almost $130 million, before crashing to $63m and recovering again to $97m in scenes reminiscent of bitcoin's own turbulence a year earlier.
---
Blockchain bitcoin wallet removed from Apple App Store
---
Apple has removed the Blockchain wallet application from its iOS App Store, leaving iPhone and iPad users with no way of storing coins on their devices without first jailbreaking them.
Offering no explanation for its action, Apple said the app - which had been on the App Store for more than two years - was removed for "an unresolved issue." Blockchain now joins wallet apps from Coinbase and CoinJar on Apple's rejection pile.
A Blockchain app for developers was also removed from the Mac App Store, but this can still be downloaded from non-Apple sources.
Apple is yet to return an IBTimes UK request for comment.
---
Auroracoin given to entire Icelandic population
---
A new litecoin-based cryptocurrency called auroracoin is to launch in the coming weeks, but unlike other virtual currencies, 50% will be pre-mined and made available to everyone in Iceland.
Each of Iceland's 320,000 citizens will be given 31.8 auroracoins, as the team behind the currency believe government capital restrictions imposed following the collapse of its banking sector in 2008 are not working.
"These controls were supposed to be 'temporary,' but as with so many government actions, they remain in place to this day," they said. "This means that the people of Iceland have, for the past five years, been forced to turn over all foreign currency earned to the Central Bank of Iceland."
These restrictions have "had a crippling effect on foreign investment," the auroracoin developers continued. "As foreigners in general avoid investing in Icelandic enterprises, because of the risk of not being able to convert their investment back into dollars or euros."
Icelandic citizens and foreign investors could in theory do whatever they like with the cryptocurrency, without fear of the central bank asking for a cut of any profits made - providing everyone chooses to accept the cryptocurrency and the government does not step in to regulate it.
---
Bitcoin wallet domain sells for $250,000
---
And finally, Texan entrepreneur Alex Charfen has purchased the website domain bitcoinwallet.com for $250,000 from media consultant and bitcoin investor Niko Younts, who also says arrangments are being made to sell bitcoinwallets.com for $200,000.
Charfen, a former real estate investor-turned-motivational speaker, is yet to reveal his plans for the website.