Bitcoin Price: £273.21 (via CoinDesk.com)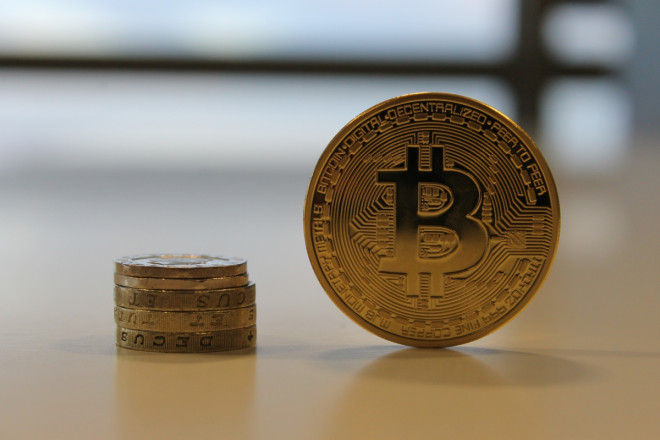 Bitcoin's price dropped again suddenly in the last 24 hours, down more than 5%, dragging with it most of the rest of the cryptocurrency markets.
The reason? Well we're not really sure, but then again the price of bitcoin never needs a concrete reason to fluctuate wildly.
One reason could be the discovery of six wallpaper apps which were actually hiding sophisticated mobile bitcoin mining malware and which Google has now removed from the Play store - but this is unlikely to have caused such a significant crash.
Elsewhere, litecoin is down more than 8%, peercoin is down more than 12% and dogecoin has taken a big tumble of more than 18% despite the fact today marks the meme-based cryptocurrency's first conference.
---
Dogecoin Partys at Dogecon SF
---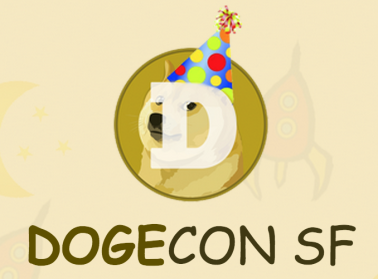 Just four-and-a-half months since launching, the meme-based cryptocurrency dogecoin will today hold its first ever conference in San Francisco.
Dogecon SF has been organised by Follow the Coin and will feature talks by dogecoin founder Jackson Palmer along with the founder of litecoin Charlie Lee.
There will also be a message from the mysterious Hood, who has been distributing huge amounts of dogecoin to the poor and needy, along with appearances by the creator of DogeTipBot David Dvorak and Doge4Water founder Eric Nakagawa.
There will of course be a costume contest with Palmer will be rewarding the winner with the most attendee votes 100,000 doge.
For all of us sadly unable to attend the shibe celebration, the organisers have kindly set up a livestream of the event here.
With over 700 shibes registered to attend, it looks like it will be one big party.
---
State of Bitcoin report shows bitcoin venture capital boost
---
CoinDesk's latest State of Bitcoin report reveals that the amount of venture capital being invested in bitcoin has shot up in the last quarter, with $64.2 million (£38.2m) already invested in bitcoin-based companies in 2014 so far.
The report also estimates that more than 60,000 merchants globally now accept bitcoin as payment, with the vast majority of these online - though there are now over 4,000 physical stores accepting the cryptocurrency.
The biggest type of offline merchant accepting bitcoin are food businesses with accommodation, health and education also making up significant portions of the
CoinDesk plans to publish quarterly reports on the state of the bitcoin industry and it is looking for your feedback and ideas on how to make the reports better.
---
Maidsafe safecoins crowdsale raises more than $5m in two days
---
MaidSafe, the decentralised internet platform builder, has announced that its crowdsale is now complete having completely sold out its initial run of 429,496,729 safecoins (representing 10% of the technology) in just two days.
In total, MaidSafe took in 7,348 bitcoins and 51,000 mastercoins which at current prices represents about $5.3 million (however the value of mastercoin has dropped by 50% in the last three days, meaning a potential loss of around $2m for MaidSafe).
Even with the price drop, MaidSafe says this represents "the most that has ever been raised in two days in the history of crowdfunding." The money raised will go towards software development.
The idea of a decentralised internet has gained attention over the last year following revelations of mass surveillance undertaken by intelligence agencies that include the National Security Agency (NSA) and the UK's Government Communications Headquarters (GCHQ).
The technology developed by Maidsafe would allow data to be encrypted and shared across networks privately and completely securely.
---
Xapo launches credit card linked to bitcoin wallet
---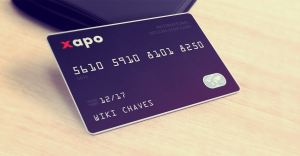 Xapo, the insured bitcoin vault which has been gaining a lot of attention recently among big bitcoin investors, is looking to expand its influence to average bitcoin users, by launching a credit card linked directly to your bitcoin wallet, which can be used at any store which accepts Mastercard.
Everyone with a Xapo bitcoin wallet will get a free credit card number complete with expiration date that they can use to pay online. For $15 they can get a physical card with magstripe which will be usable in any store that accepts Mastercard - with PIN and chip cards available in Europe.
Unlike the recently launched Cryptex card, the Xapo credit card doesn't yet allow for ATM withdrawals.