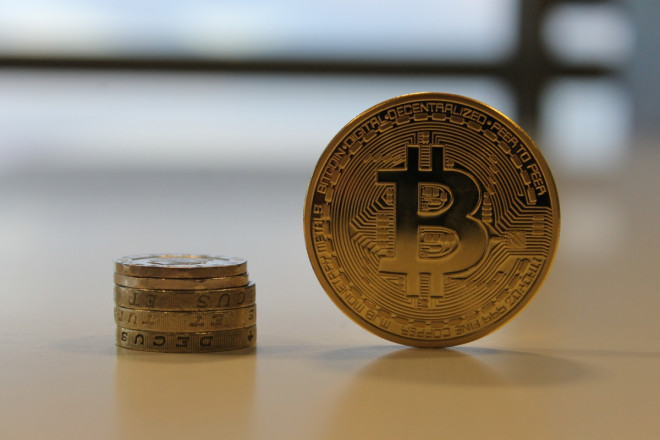 The cryptocurrency markets remain remarkably stable today, as the value of bitcoin, litecoin and dogecoin all stay virtually unchanged, while MtGox's death throes continue.
As what was once the world's largest bitcoin exchange edges towards an almost inevitable shutdown, the bankruptcy and public failure of MtGox has done little to devalue bitcoin and most other virtual currencies.
According to data from CoinMarketCap, bitcoin's market cap fell just 0.63% over the last 24 hours to $571.63 (£342) per coin; litecoin grew 0.08% to $14.19, while dogecoin lost just 0.84%, remaining at $0.0011 for a third consecutive day.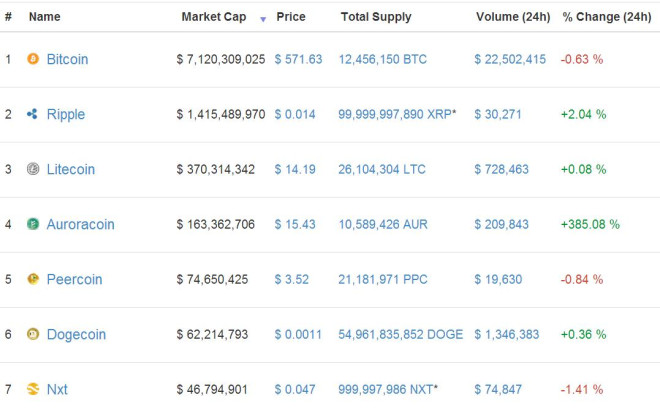 The biggest gain over the last day was felt by auroracoin, which surged by more than 385% to $15.43 per coin, followed by riecoin, up 115% to $0.60.
Triple digit losses were nowhere to be see, with corgicoin falling the most, down 34.3% to $0.0000072; this loss was followed by icoin, down 32.3% to $0.016.
But while the value of virtual currencies stays relatively stable, doubts remain over the future of troubled bitcoin exchange MtGox, which has closed access to its website - leaving behind a brief message promising updates on the situation soon.
MtGox's lawyer is expected to make a statement from its Tokyo office today, 28 February.
---
MtGox 'built on patchy scrap work'
---
Speaking publicly for the first time since his arrest for alleged money laundering, bitcoin entrepreneur Charlie Shrem has said MtGox is "built on layer upon layer of patchy scrap work - the whole thing is flawed because of the way it was built."
Talking to CoinDesk at his parents home in New York, where is under house arrest, Shrem said that, although MtGox CEO Mark Karpeles is a close friend, he "failed to do everything he should have" to prevent the exchange from failing.
By using poorly designed code, MtGox lost 744,000 bitcoins worth more than $400 million, with very little chance of its users ever seeing their coins again.
---
Coinbase reaches one million bitcoin wallets milestone
---
Bitcoin wallet service Coinbase announced this week it has reached the one million wallet milestone, just two years after the company was founded.
Coinbase started 2013 with just just 13,000 wallets, but thanks to huge media attention focussed on bitcoin's dramatic rises and falls, the company added more than 920,000 over the following 12 months, representing a growth rate of 7,500%.
More than 25,000 merchants use Coinbase wallets to sell goods and services for bitcoin, and the companies API (application programme interface) has been used to create more than 4,000 bitcoin-related applications.
Regarding the media storm surrounding bitcoin and the failed MtGox exchange, Coinbase said "clearly [we] see that there is still work to be done. We are fully committed to helping continue to being the stability and confidence required to help ensure bitcoin is as useful as possible for consumers, merchants and developers alike."