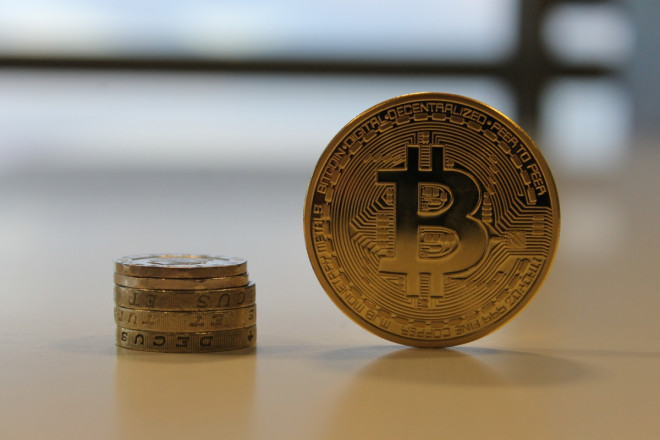 It has been a relatively stable 24 hours in terms of the cryptocurrency market.
Bitcoin dropped a modest 1.5% in value in the last day, down to $629 according to website CoinMarketCap.com. Litecoin, auroracoin and peercoin all suffered similarly modest drops in value while dogecoin suffered a bigger drop of 12% in its market capitalisation.
---
Pandacoin jump
---
The biggest winner of the day was pandacoin, which jumped 719% in value in just 24 hours though at one point it was up over 4,400%.
Calling itself "The Bitcoin of Asia" pandacoin was established the avoid the instability of the cryptocurrency market, but with growth of 719% in a single day, we're not sure it's succeeding.
There is so far no explanation for the jump on the official Bitcoin Talk forum for the cryptocurrency, but it's unlikely to be sustainable.
---
MtGox granted bankruptcy protection
---
Under-fire bitcoin exchange MtGox has been granted Chapter 15 bankruptcy protection in the US by a judge in Texas.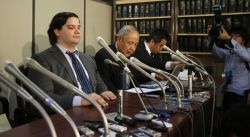 It means that a number of legal actions which had been initiated against the Japanese-based exchange have now been halted.
The people involved in the class action in Chicago are not happy with the latest move however, with lawyer Steven Woodrow saying: "This case involves a massive fraud."
Jane Pearson, an attorney representing Seattle-based Coinlab which is also suing MtGox, went even further, saying:
"We don't have proof yet but we do have concerns about the movement of hundreds of millions of dollars in bitcoins over the weekend, moved by Mr Karpeles."
MtGox will return to court on 1 April to extend the protections and demand a complete stay on all court proceedings.
---
---
Maplecoin is being billed as the "Unofficial National Cryptocurrency of Canada" and the development team behind it is preparing to launch it on 22 March.
Maplecoin will join the ever-growing group of cryptocurrencies which have emerged in the last 12 months and is a scrypt-based currency, a fork of litecoin.
According to a statement from the maplecoin development team the virtual currency "will stand beside bitcoin and litecoin by contributing brand recognition and leveraging national identity. Like auroracoin of Iceland or the Deutsche eMark of Germany, maplecoin will be a unifying symbol of financial responsibility and transparency."
There will be no pre-mine according to the press release, and a "klondike style" public launch which will be "fair and democratic" allowing everyone to mine maplecoin "even on their home PCs at first."
All CPU/GPU miners will also be welcome and pools and other user tools will be made available at launch.
---
Bitcoin miner earns $8 million a month
---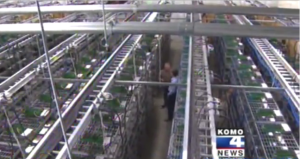 One of the world's biggest bit coin mining operations has been captured on video. Dave Carlson's operation in a secret location near Seattle in Washington State fills two entire warehouses with thousands of specially built bitcoin mining rigs which operate 24 hours-a-day, seven days-a-week.
The operation uses enough electricity to power a small city but as it earns its owner an estimated $8 million a month in bitcoin, it's probably a safe bet that he can cover the electrify bill.
---
Dogecoin Attracts Interest of Bitcoin Bull
---
Dogecoin started out life as a bit of a joke - even its creator admitted as much - but in the last three months the meme-based cryptocurrency has gained a lot of respect - and value - with numerous fundraising efforts and a vibrant and vocal community.
Now it has attracted the attention of one of the biggest supporters of bitcoin, investor Barry Silbert.
When asked on Twitter about dogecoin, Silbert said: "I love the enthusiasm and community around Dogecoin. As an investment, I think it is too early to tell. I'm certainly watching."
Silbert is major investor in bitcoin-based companies and is the founder of the Bitcoin Investment Trust which is a private, open-ended trust that is invested exclusively in bitcoin & derives its value solely from the price of bitcoin.