Cryptocurrency News Round-Up: World's First Dogecoin ATM Arrives as Bitcoin Remains Stable
Daily news roundup of bitcoin, litecoin, dogecoin and more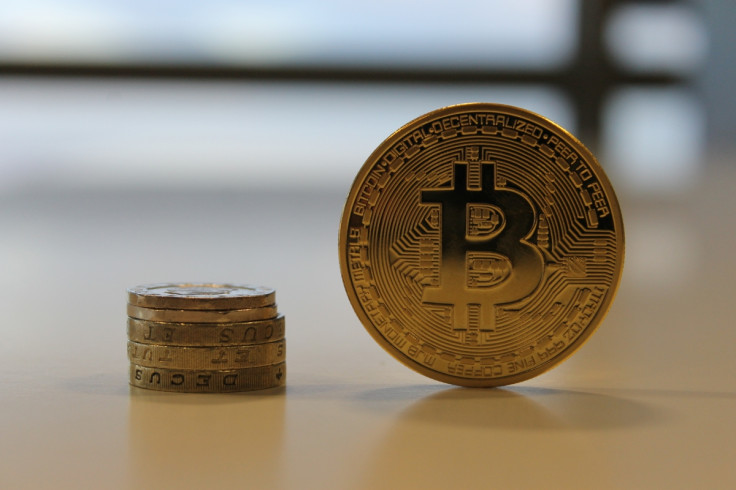 The cryptocurrency markets are experiencing a third day of relative calm, while protests outside troubled bitcoin exchange Mt Gox struggle to gain momentum.
As users still wait anxiously for Mt Gox to resume its bitcoin withdrawal service, the cryptocurrency saw a small 24-hour dip of 0.83% taking its value to $624 (£374) per coin.
Litecoin saw almost no movement over the last 24 hours, down just 0.14% to $15.57, while dogecoin gained a respectable 4.74%, taking the meme-based currency up to $0.0014.
Vertcoin, having suffered repeated losses over the past week, saw its value surge almost 19% to $1.81 per coin. Although the growth will be welcomed by investors, the currency is still some way below its high of more than $9 per coin, set two weeks ago.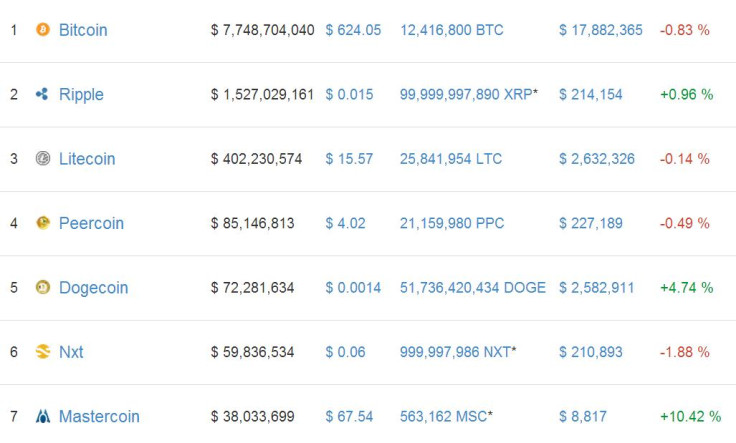 The biggest winner of the last 24 hours is karmacoin, up 58.8% to $0.000019, followed by counterparty, which increased 32.5% to $8.09. Huntercoin saw the largest fall in value, down 36.3% to $0.52.
Contrary to its volatile past, bitcoin is showing remarkable resilience during a difficult time for the currency, as Mt Gox fights to convince customers it holds all the coins it claims to have. The exchange will open its withdrawal service again soon - possibly later this week - but a run on its reserves is widely expected, as users scramble to get their bitcoins out of Gox, for fear of losing access to them again.
Scottish protestor Kolin Burges remains outside Mt Gox and has begun streaming live video of his actions, but admits on Twitter there has been "no big news" in the last 24 hours.
---
Bitcoin Foundations looks for Charlie Shrem replacement
---
Following the January arrest of Charlie Shrem for alleged money laundering, the Bitcoin Foundation is now looking for a replacement to fill his now-vacant seat on its board of directors.
The board is accepting nominations for the new member and has set a deadline of 7 April, with voting to take place on 21 April.
Those wishing to nominate and vote have to be an industry member of the Bitcoin Foundation, and members can nominate themselves. All nominees will be required to fill out, sign and post a physical form declaring their willingness to run for a seat and serve on the board if elected.
The elected board member must abide by all rules set out by the foundation, take part in monthly meetings over video conference; occasional travel will be required, with costs paid for by the foundation.
Being the public face of the foundation, board members "should conduct themselves responsibly".
---
World's first dogecoin ATM is about as serious as the currency's logo
---
The world's first dogecoin ATM has been shown off at the CoinFest digital currency festival in Vancouver.
Little more than a Nexus 7 tablet attached to a dented metal briefcase, the ATM lets users scan a QR code with their smartphone, state how many dogecoins they wish to purchase, and insert cash.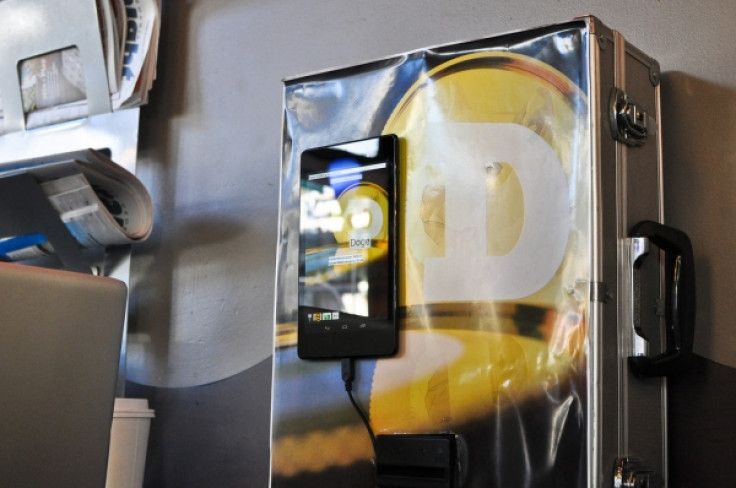 It might not be secure - the briefcase could be picked up and carried away - and users can only buy dogecoins, not sell them, but the machine's lack of taking itself too seriously mirrors that of the currency it sells.
It is unlikely a dogecoin ATM will ever appear on the highstreet - as bitcoins ATMs are expected to in London this month - but the machine at least shows the dogecoin community's creativity and sense of fun.
---
First bitcoin shop opens in London
---
A store called Azteco in the Aldegate area of central London claims to be Europe's first bitcoin shop, where customers can pay money in return for a printed voucher, which in turn can be used to acquire bitcoins.
Shop owner Akin Fernandez, a former publisher, said he set up the shop "to demonstrate this new easy way of buying bitcoin."
"Usually it takes weeks but this system is really easy; you redeem your voucher within five minutes and you've got your bitcoin," Fernandez told City AM, adding that he hopes to open more bitcoin shops in Mexico and Sierra Leone.
© Copyright IBTimes 2023. All rights reserved.