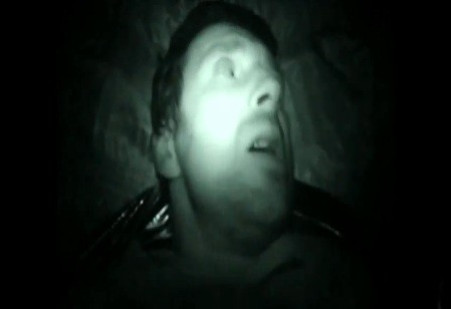 French kitchen brand Cuisinella has provoked online outrage after launching an advert that shows people on the street being shot and kidnapped.
The two-minute clip allegedly featuring "real people, not actors", shows two men and a woman being shot by a sniper, carted off in an ambulance, and forced in to a coffin, as part of a kitchen promotion.
At the start of video the people can be seen walking on the street before being hit by a fake bullet.
After they get over the shock and realise that they are unharmed, they are bundled into the back of an ambulance by paramedics against their will.
One of the victims can be heard shouting "I'm fine" as a defibrillator is placed on his chest.
They are all then rushed to a mortuary and forced into coffins, where they are seen screaming in the darkness to be freed.
At the end of the commercial, one of the victims trapped in a coffin finally escapes to discover himself in the middle of a Cuisinella store and realises it was all part of a prank.
The brand removed the viral video from YouTube after a barrage of criticism from infuriated viewers who branded it as "sick".
One shocked viewer said: "I know a person with extreme claustrophobia that would have actually had a heart attack and died from being put into a casket.
Another wrote on a forum: "THEY NEED THEY ASSES WHOOPED . THIS IS SICK IT AINT FUNNY AT ALL.. #WORST NIGHTMARE."
Despite the backlash the company defended its decision to release the controversial advert.
"The problem is that the video was taken out of context and the overall communication strategy of the brand" Cuisinella spokeperson Alexandra Andrew told Le Figaro.
"This is a brand that communicates over 20 years on a quirky and sassy. In fact, the brand has already launched several bold adverts like this"