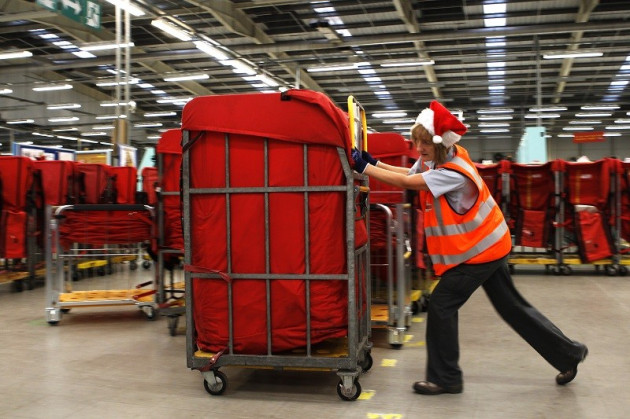 Royal Mail and the Communications Workers Union have struck a deal on pay, pensions and other issues.
The proposed agreement means that the threat of industrial action by postal workers over Christmas - the peak period of the year - has been lifted, they said.
But the CWU stressed that despite no disruption during the ratification process, the union's ballot authorising industrial action remained valid.
The proposed deal, which concerns pay, legal protections, industrial stability and pensions, will be considered by the executive of the union before being balloted on by the union's membership.
An announcement on the content of the proposal will be made when it is ratified by the union's executive committee.
In addition, the deal is also subject to approval by the Royal Mail board.
Details of the proposed agreement will be made available following the conclusion of the meeting of the union's postal executive.
Royal Mail Shares
The announcement follows the news that Royal Mail shareholders are set to receive £133m (€160m, $217m) in dividends for 2013 after the recently privatised delivery company reported a near doubling of first half year profits.
According to the group's financial results, Britain's newly privatised Royal Mail said ongoing cost cuts, a one-off value-added-tax credit, and rising parcel revenue bolstered its cash-pile.
"Our first half financial performance was in line with our expectations of delivering low single digit revenue growth and margin expansion," said Moya Greene, Royal Mail chief executive.
"The combination of increasing earnings before interest, tax, depreciation and amortization (EBITDA) and moderating investment spend underpins value creation for our shareholders."
Royal Mail revealed that operating profit after transformation costs had jumped to £283m for the six months to 29 September, from £144m in the same period a year ago.
Its one-off VAT credit of £35m also helped bolster its profits by 96.5%.