Syria Civil War: Mortar Shelling Kills 12 at Damascus University
Mortars rain down on cafeteria in architecture faculty in central Baramkeh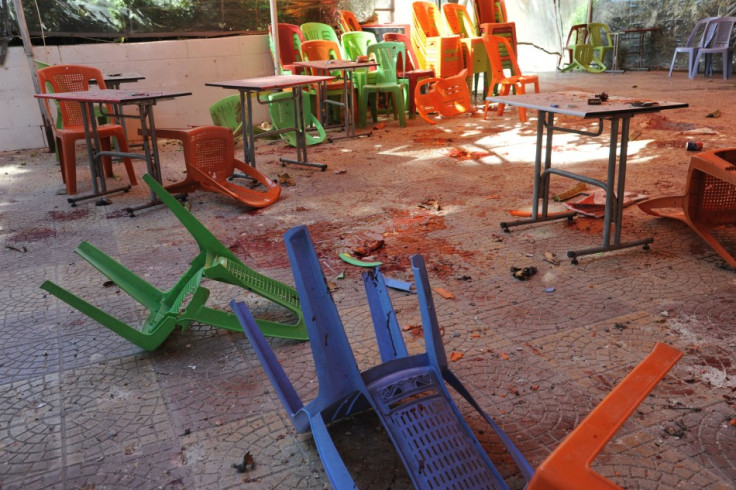 At least 12 people have died after mortar shells were fired on the University of Damascus.
Another 20 were injured in the attack, for which state media blamed "terrorists" . There has been no claim of responsibility.
Mortars hit a cafeteria of the faculty of architecture in the central Baramkeh area of the Syrian capital.
"Several shells fell inside the campus. The number of dead is likely to rise due to the large number of injuries," the London-based Syrian Observatory for Human Rights reported.
Footage on government-run Al-Ikhbariya TV showed pools of blood on the cafeteria floor amid shattered glasses and scattered plastic tables and chairs.
Fighting between rebels and Bashar al-Assad's forces in Damascus have been raging for months and a growing number of mortar shillings and car bombs have been reported recently.
A suicide bombing of a mosque in central Damascus killed 42 people, including a senior Muslim cleric, on 22 March.
Earlier this month, a European Union delegate in Syria was killed in a rocket attack in a Damascus suburb. The EU's high representative for foreign affairs, Catherine Ashton, called for an end to the violence. She said the two-year-old civil war in Syria had led to the deaths of 100,000 citizens and one million refugees.
© Copyright IBTimes 2023. All rights reserved.