Damien Hirst and Grayson Perry among artists involved in Parkinson's fundraising project
The artists have all created original artwork within Perspex cubes symbolising Parkinson's disease.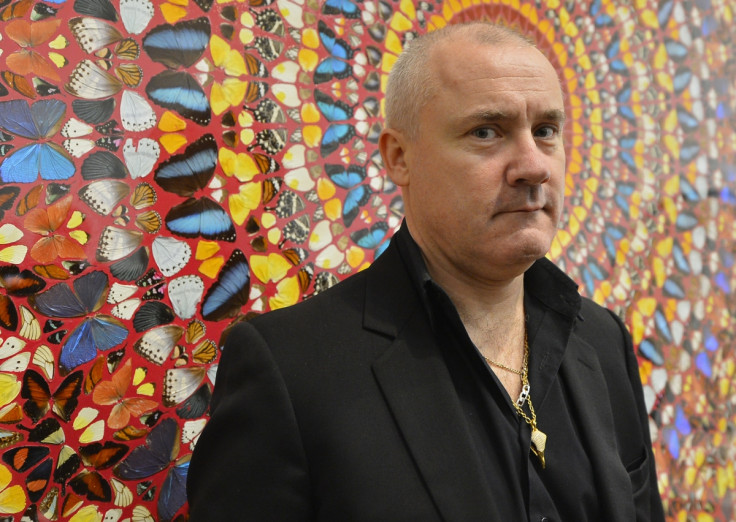 Some of the world's leading artists are taking place in an intriguing project to raise awareness of Parkinson's disease, and raise money to try and find a cure for the debilitating condition.
Damien Hirst, Grayson Perry, Sarah Lucas, Peter Blake, and Jake and Dinos Chapman are all taking part in Cure³ for the charity Cure Parkinson's Trust (CPT).
The project was devised by Artwise in collaboration with the David Ross Foundation and Bonham's.
Each artist involved has created an original artwork small enough to fit inside a transparent Perspex box. Cure Parkinson's Trust co-founder Tom Isaacs, who suffers from the disease, told Sky News the response has been "bonkers".
"It's one of those things that has just gathered momentum and we're really excited about the prospect of this exhibition," said Isaacs. "Parkinson's is like being trapped in a box, it's not a terminal condition but it is a life sentence, one without parole, and what we are trying to do is to raise the money to pay the bail and get people out."
Parkinson's is a degenerative neurological condition that affects an estimated 127,000 people in the UK and 10 million worldwide. As yet there is no cure for the disease, whose victims include Mohammed Ali, Johnny Cash and Michael J Fox, who has lived with the condition since being diagnosed at the age of 30 in 1991. Fox has established a charity, the Michael J Fox Foundation, to try and find a cure the disease.
Dutch ceramic artist Bouke de Vries, whose partner was diagnosed with Parkinson's 15 years ago, features Buddhist goddess of compassion Guanyin as a broken figure within his box.
"I've lived with the symptoms and the impact it's had on his life and my life," said de Vries. "To see him having to struggle to get a spoon lifted to his mouth, it's very sad and so frustrating because he wants so much to be normal, but the Parkinson's holds him back."
All the pieces of original art will be sold at Bonham's in London (13-15 March). More details can be found on the Cure Parkinson's Trust website.
© Copyright IBTimes 2023. All rights reserved.