Dan Evans launches attack on Aljaz Bedene: 'I don't think he really believes he's British either'
Evans was relegated to British number 4 following his loss in Madrid.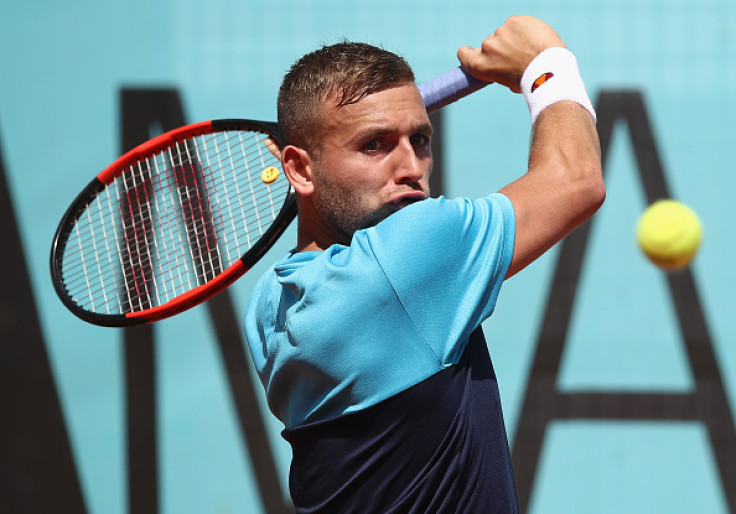 Dan Evans has continued the nationality row with Aljaz Bedene after being relegated to British number four.
Evans lost 7-5, 6-2 to Robin Haase in Madrid, while Bedene has enjoyed a strong run of 16 wins in a row, meaning the Slovenia-born Brit moves above Evans in the rankings to third, below Andy Murray and Kyle Edmund.
"Oh, so I'm third," Evans said, denying that he was actually number four, as quoted on The Guardian. "I don't think he (Bedene) really believes he is British either."
"It's nothing against Aljaz. I like him, he's not confrontational in any way – but, to me, it doesn't sit well if you play for another country. I don't feel bad about him, but for me it's a bit baffling as to why."
Bedene was born in Ljubljana, Slovenia and represented his birth nation until 2015 where he was granted citizenship in the UK after living in Welwyn Garden City for seven years.
The 27-year-old now represents Great Britain, even though his application to represent them in the Davis Cup was rejected. Evans, who previously agreed that Bedene should not play in the Davis Cup, believes he chose to represent Great Britain for financial reasons before blasting the Lawn Tennis Association (LTA) as "desperate."
"I think he did it because obviously it's a great country to be from commercially, for the finance and I don't blame him," he added. "Now he has got a federation [the LTA] who are paying for him to be British, but we've got enough players right now."
"Whoever runs the LTA Twitter feed doesn't like me and likes Aljaz. I don't want them to tweet me yet I'm as English as pretty much can be. Now he has moved back to Slovenia and yet we are still happy to tweet him as a country and pay for his legal fees.
"He doesn't live in the country. I just think you don't need to be that desperate for an extra player."
© Copyright IBTimes 2023. All rights reserved.