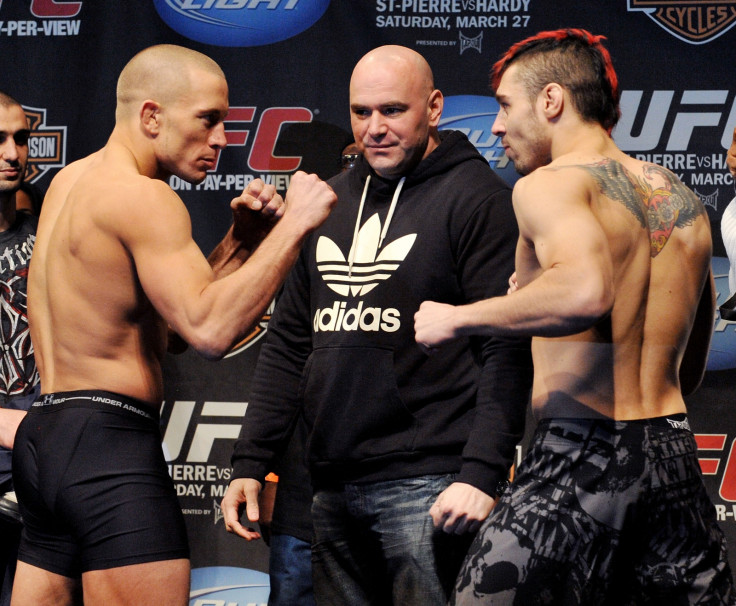 Georges St-Pierre's UFC legacy is already set in stone whatever happens in his comeback fight against Michael Bisping, says his one-time opponent Dan Hardy.
St-Pierre, who ruled the welterweight division undefeated between 2008 and 2013, walked away from the promotion while still champion in November 2013, taking a break after his controversial split decision victory over Johny Hendricks. "Rush" is poised to make his return to the Octagon this year on a date still to be decided, stepping up to fight at 185lbs to challenge Michael Bisping for his middleweight title.
GSP left UFC as one of the promotion's biggest names and most lucrative pay-per-view fighter, with his decision to move up a weight only adding to the allure of his comeback fight.
Hardy, who works as a lead UFC analyst during his own hiatus from action, knows both men well having fought GSP in 2010 and come through on the British MMA scene with Bisping. He is convinced his one-time opponent will walk away with options left right and centre, whatever happens on his return.
"While GSP has taken four or five years off, he's still been in the gym, he's still been working and he's still developing," Hardy told IBTimes UK. "I know the coaches around him have been assessing where he is at and where the sport is now at, working out what they need to do to get him back out on top. He is still one of the best athletes we have in the sport. I think stepping straight back into a world title fight with Bisping really shows his intention.
"It shows he is there to compete and there to be a champion again. He must feel confident given he has stepped up a weight division not only again a guy who is not only physically bigger, but who has been physically active the last few years fighting the best of the world."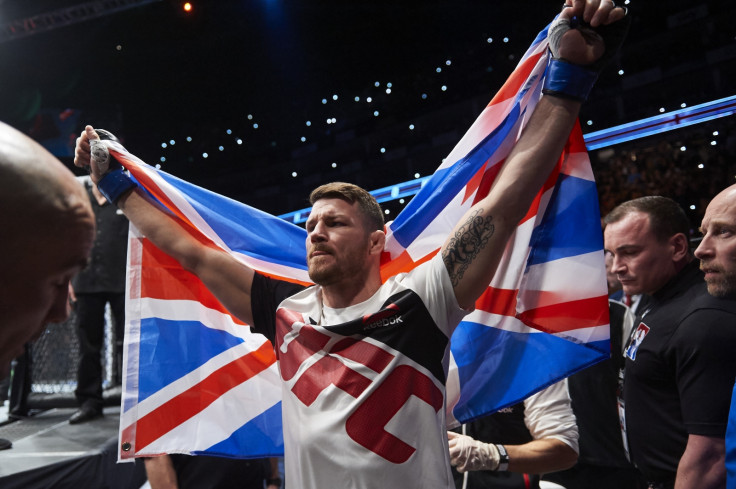 While he returns to the Octagon to challenge at middleweight, GSP's comeback coincides with a hugely exciting period for welterweights. Tyrone Woodley and Steven Thompson are looking to seize control of the division when they headline UFC 209 on Saturday 4 March in a rematch of their November thriller for the title, offering the possibility of a tantalising showdown between the winner and the returning Canadian later down the line. A rematch with Nick Diaz is also a popular option for some.
But that's only if he does come unstuck against Bisping, however. If GSP can match the Briton and take his middleweight crown, Hardy sees equally thrilling options for the veteran at 185lbs, with fights that can take him to "another level".
"There is far less risk involved for GSP. I don't think it will affect his legacy if he loses to Bisping. If anything, [losing] gives him the option of stepping back down to welterweight and fighting whoever the winner is this weekend [Woodley vs Thompson]. There are other matches; Nick Diaz is one of my favourites for him to face, I would love to see him fight Demian Maia. There are good fights for him at welterweight.
"I don't think a loss at middleweight would do terrible things to his career and his marketability. A win would put him on another level entirely, not only was he the best welterweight champion we have ever seen but he is now the middleweight champion and could potentially hold on to that belt."
Part Reptile by Dan Hardy is published by Headline, priced £20.00