A potential boxing match between Floyd Mayweather Jr and Conor McGregor will not go the distance, according to the latter's training partner Artem Lobov.
Mayweather and McGregor have been in discussions for a big-money super fight for a while now, with the latest developments suggesting that talks are going nowhere, according to UFC president Dana White.
If the fight does take place, the general consensus in the combat world is that McGregor would lose to the undefeated Mayweather, due to the former's inexperience in boxing.
However, Lobov – who fights in the UFC featherweight division – believes his SBG teammate would finish the bout early, whether it's a fight with Mayweather or Manny Pacquiao.
"Being honest, and I know I'm going to get a lot of hate from it, but I don't see Mayweather making it past the sixth round," Lobov said as quoted on MMAFighting. "And if it was [Manny] Pacquiao, I don't see Pacquiao making it past two rounds."
Lobov, who will face Cub Swanson at UFC Fight Night 108, defended his prediction by citing the time he predicted McGregor would stop former featherweight champion Jose Aldo in a minute.
"And look, I was the one that predicted the one minute against Aldo," Lobov added. "There is an interview of me, I can't find it now, but there is a video of me where Conor keeps talking about four minutes, saying around the four-minute mark he was going to stop Aldo, and me saying, 'no, forget the four minutes. It doesn't get out of the first minute,' and sure enough it was."
"I'm sure I got a lot of hate for that too, but trust me I know something. I've sparred this man for a very long time and I've watched this game for a many, many years and I understand a thing or two."
Lobov also believes the Irishman is much keener on the fight taking place than 'Money'.
"I certainly hope it will happen," he explained. "I mean, we're ready, we're getting ready for that fight, make no mistake about it, Conor is ready to go, he's a loaded weapon.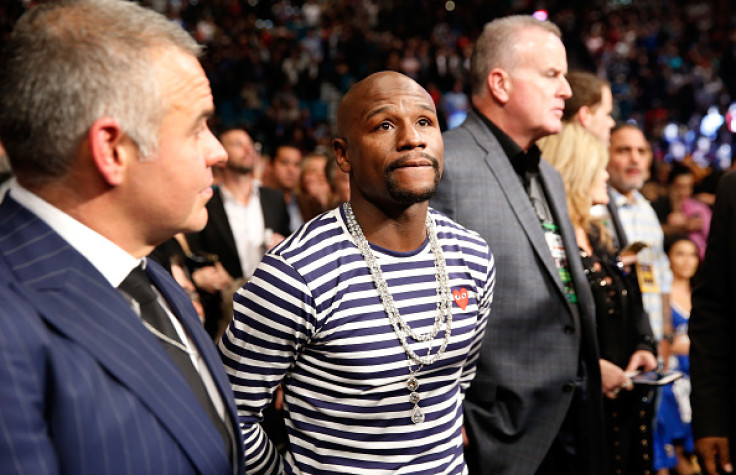 "Whenever Mayweather wants to sign on that dotted line, we're good to go because Mayweather, he's a big man for talking but whether he actually wants the fight, I don't know."