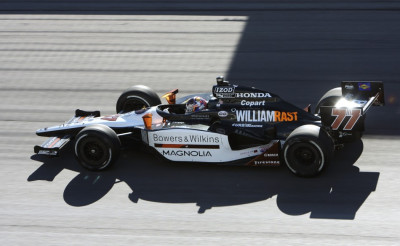 What was set to be a season-ending showpiece at the Las Vegas Motor Speedway instead became a disaster Sunday: a horrific 15-car crash that killed two-time Indianapolis 500 winner Dan Wheldon.
The 33-year-old Dallara-Honda car driver died from "unsurvivable injuries" after his car was catapulted over another racer before hitting a fence on Lap 13 of the race.
Wheldon, from Emberton, Olney, was airlifted to University Medical Center in Las Vegas but died from his injuries two hours later.