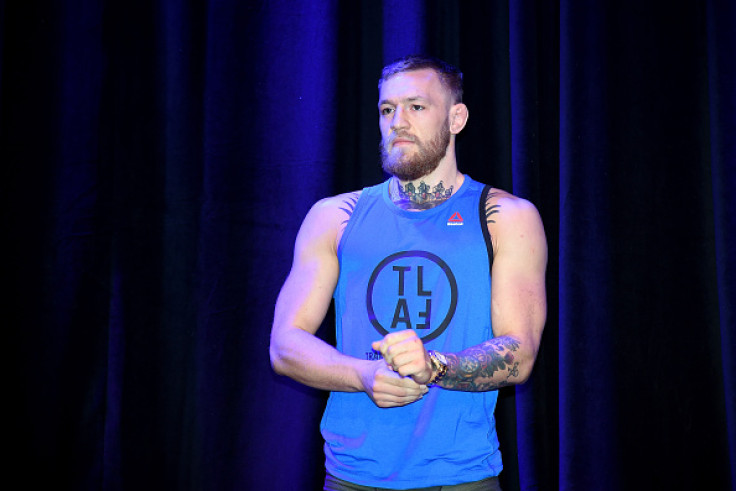 Dana White has made it clear that there is no animosity between him and Conor McGregor despite the Ultimate Fighting Championship (UFC) forcing the Irishman to give up the featherweight title earlier in the month.
'The Notorious', as McGregor is popularly known, became the first fighter in UFC history to hold two-weight titles after his victory over now former lightweight champion Eddie Alvarez at UFC 205 in New York. The Dublin-born fighter revealed after the fight that he will be taking time off with him expecting his first child with his girlfriend.
White had indicated prior to the fight that McGregor will have to give up one of the titles and recently he was stripped off the featherweight title. It was handed to his fierce rival Jose Aldo. The UFC president revealed that the only reason the title transferred hands was due to the Irishman's lengthy absence from the sport, while admitting he has every right to still refer to himself as the two-weight champion.
"Conor McGregor is a very unique individual and very different. I let Conor be Conor. I let Conor do his thing. Everybody always thinks there's some kind of animosity with me and Conor, there's always something bad brewing. Listen, I don't know how much more I can say it publicly how much I respect the guy, how different and special that he is, and everything else," White said, as quoted by the Sun.
"That belt hadn't been defended in almost a year and Conor is taking another 10 months off for maternity. It's not fair on the rest of the guys in that division," he added, as quoted by the Daily Mail.
White also confirmed McGregor's participation in popular TV Series Game of Thrones and admitted that the makers of the show have been interested in including him in the show for the past few months.
"I knew that a few months ago that they were interested in putting him in the show. And I'm glad he did it. It'll be great," the UFC president revealed.