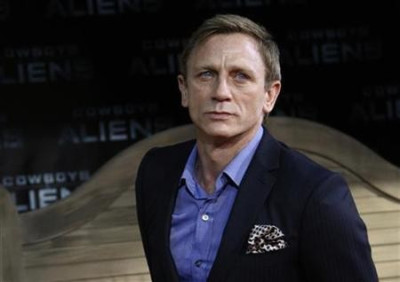 If you have ever wondered why you rarely see James Bond star Daniel Craig smiling it is because believe or not he has gone to great lengths not to.
The 007 star recently revealed that he never smiles in an effort to fend of paparazzi and to get the Daily Mail newspaper off his back.
Talking to Time Out, the disgruntled actor said: 'The Daily Mail loves saying (putting on whiny voice) "He never smiles" - yeah, because I know you're f*****g taking pictures of me, that's why.
"Because the Daily Mail comes to mind every time I see a camera. I challenge anybody to f*****g smile. I'm just not that person," he added.
Here at International Business Times, we have made it our mission impossible to find photographs of the actor grinning just to prove to the world that Daniel Craig is not made of stone.
Have a look for yourselves. You might be pleasantly surprised..