David Beckham has insisted that he has no plans to retire from professional football, despite the star not being chosen as an overage player in Team GB's Olympic line up.
The exclusion of Beckham came as a shock to many, particularly after the 37 year old has such a big hand in bringing the Olympics to London in the first place.
And though Stuart Pearce didn't see Beckham as being good enough footballing wise to stand alongside his British teammates, the LA Galaxy man believes that he still has a lot to offer the footballing world.
"I feel there is a lot left in the tank," he told The Sun.
"Yes I'm 37 but I love waking up in the morning and look forward to training. When that changes I'll realise it's time to stop.
"I still enjoy being out there and playing. I still want to continue to be successful, work hard and to also help young players we have in the team become better.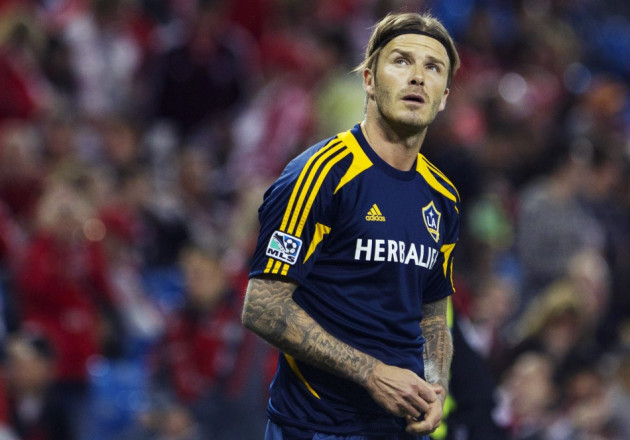 "Me being on the field helps them in a way that can give them my experience that I have gained in the last 20 years. I still feel like I have a good few years left."
Beckham also made the argument that the MLS has made huge progress in terms of their standing in the world's leagues, with the former Manchester United star claiming that for this reason, many teams in Europe are heading over to America to face off with some of the world's best players.
"In the last five years we've seen the likes of Real Madrid, Barcelona and Manchester United coming over here to spend their pre-season playing MLS teams," he explained.
"That tells you something because you don't get the likes of Sir Alex Ferguson or Jose Mourinho bringing their teams over if it's not competitive. It's great for fans.
"For the supporters to see Rooney and Ronaldo - those are the best in the world.
"The young kids see them play and to be able to play against these teams is a real honour.
"The differences in levels are not that different."