Injuries have been a recurring theme throughout the boxing career of David Haye. From his little toe to the top of his head they have forced him out of action and led to him sitting on the verge of retirement with just 28 professional bouts under his belt. So what legacy will he leave behind if this truly is the end?
Having followed Haye's career from the amateurs right up until today I can honestly say that I have seen few more talented British fighters in the last fifteen years. Blessed with natural ability, electrifying speed and explosive power in both fists he was a joy to watch inside the ring.
From the moment he turned professional he stated that he wanted to be a two-weight world champion, and after just 24 fights his dream had turned into a reality. He could have stayed at cruiserweight and dominated the division for the next decade but he decided to test himself against the biggest and the best.
"One day I'd like to emulate Evander Holyfield and become a two-weight world champion at cruiserweight and then at heavyweight," Haye declared back in 2002. "I don't mind putting myself under pressure. I thrive on pressure. I like the big stage and I like millions of people watching me."
His unforgettable performance on the grandest of stages and against the biggest of them all, Nikolai Valuev, was a night I will never forget. He boxed beautifully, bemusing his powerful opponent by coming in and out of range at lightning speed. The moment he connected with a left-hook and forced the Russian to perform a little dance on his unsteady legs will always be engrained in my memory.
I remember jumping up and celebrating when his name was read out by Michael Buffer and he was declared the new WBA heavyweight champion of the world. It was a spine tingling moment that confirmed his status as one of Britain's best every heavyweights.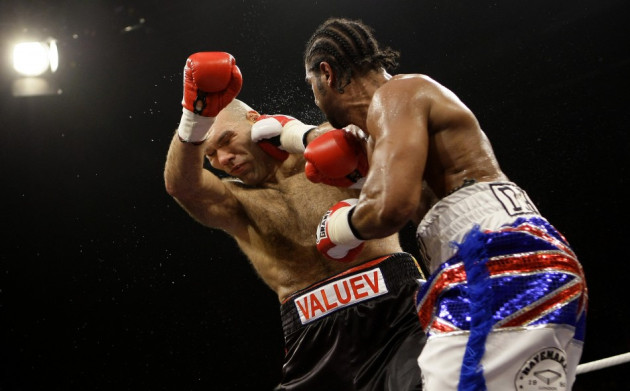 That legacy has been somewhat tarnished over the course of the last four years. He may have brutally dismissed an out of shape and over the hill John Ruiz, dismissed the challenge of Audley Harrison in three rounds, and come out of retirement to overcome Dereck Chisora in impressive fashion, but it is his display against Wladimir Klitschko that leaves a bitter taste in the mouth.
There is no question that the younger Klitschko is a dominant force in the current heavyweight division but there were weaknesses that could be exposed by Haye. The Londoner had to engage and use his superior power; instead he cowered behind the Ukrainian's solid jab and failed to once land a telling blow.
Blaming the negative performance on a broken toe was an ill judged decision that just led to even more criticism. It seems hard to believe that happened all the way back in July 2011. Haye has remained one of the most talked about heavyweights in the division and to this day is regarded as one of the few men that could have possibly broken the Klitschko monopoly.
Unfortunately many boxing fans will undermine his achievements and will always identify his name with someone who repeatedly pulled out of fights. They are unwilling to accept his reasons for pulling out of bouts with Vitali Klitschko, Manuel Charr and twice against Tyson Fury. Yet these injuries were not faked, rather Haye's body has simply let him down after two decades of punishment.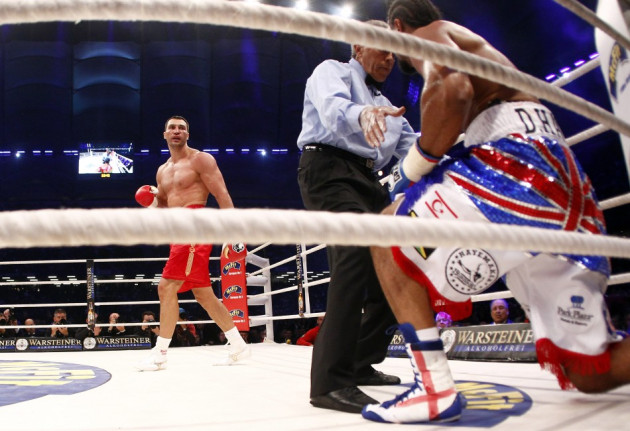 His dedication to keeping his body in fighting shape is an example for all fighters but even the fittest and the strongest can be vulnerable.
His great friend and fellow world champion Carl Froch is adamant that Haye should be recognised as one of Britain's best, saying: "He's left his legacy because he was undisputed cruiserweight champion, he fought everyone at heavyweight and beat most of them. David Haye has left a positive mark on boxing; he's done himself and his family proud."
Haye may not have fought as often as his fans would have liked; or managed to beat the very best in the heavyweight division, but he must be recognised as one of Britain's most gifted and skilled fighters.
It is just a shame that injuries have plagued his career. From the one he picked up in the summer of 2002 when he was the favourite to win gold at the Commonwealth Games, to the shoulder surgery that has virtually ended his career; it has been an exciting ride and it is a great shame it is coming to a somewhat underwhelming end. He deserved to go out with a bang, rather than a whimper.
Favourite David Haye moment
Before his foray into the heavyweight division came the fight against the tough and durable Frenchman Jean Marc Mormeck. Bidding to win the WBC and WBO cruiserweight crown, Haye would be on the canvas in the fourth but rallied superbly before stopping the champion in the seventh. It was the fight that confirmed Haye was a truly world class operator.