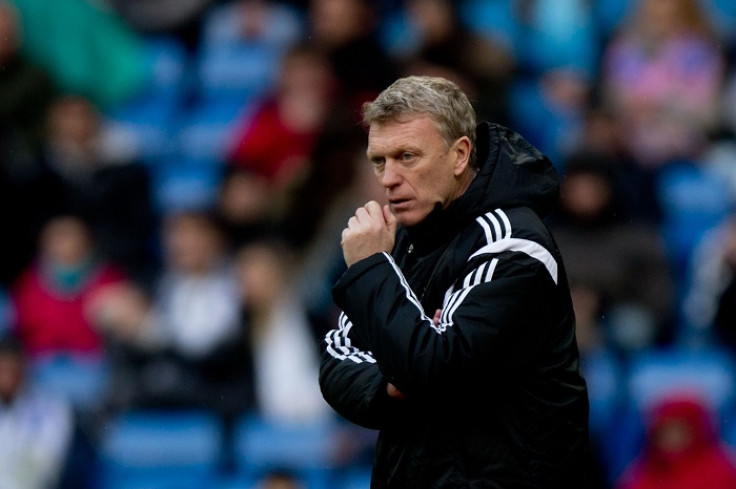 Former Manchester United manager David Moyes has revealed that he turned down a chance to join Arsenal during his playing days.
The 51-year-old started his club career with Celtic in 1980 and was with the Scottish outfit for the next three years, before leaving them for Cambridge United in 1983. Prior to joining the English side, Moyes was approached by then Gunners boss Terry Neill.
The north London club wanted to sign the Scot on loan from Celtic, while Moyes was looking for a permanent transfer, which forced him to reject an offer to make a switch to Highbury.
"It is. When I tell people they start laughing," Moyes told FourFourTwo.
"Cambridge were in what's now the Championship. Arsenal manager Terry Neill called me at my house in Glasgow and told me they were going to sign me, but a week later, they called back and said: 'we've decided to take you on loan'."
"I wasn't having that, leaving Celtic to go on loan, so I turned it down. Arsenal went on to buy the late Tommy Caton instead. I joined Cambridge and played every week, which I wasn't doing at Celtic," he added.
Moyes is managing Real Sociedad after a 10-month unsuccessful spell at Old Trafford. The former Everton boss revealed that he banned chips at United because he felt a few players were overweight.
Meanwhile, Arsene Wenger takes his men to White Hart Lane as Arsenal take on Tottenham Hotspur for the north London derby on Saturday. The Frenchman believes the Premier League clash between the two local rivals can be spectacular.
"In the derbies the home ground is not too significant sometimes because it's a high commitment, high pace and we just focus on the quality of our game and our performance no matter where we play. We'll do the same tomorrow," Wenger explained.
"Of course [the derby is special] because the two teams are fighting very hard to be at the top of the league. It can be a spectacular game."