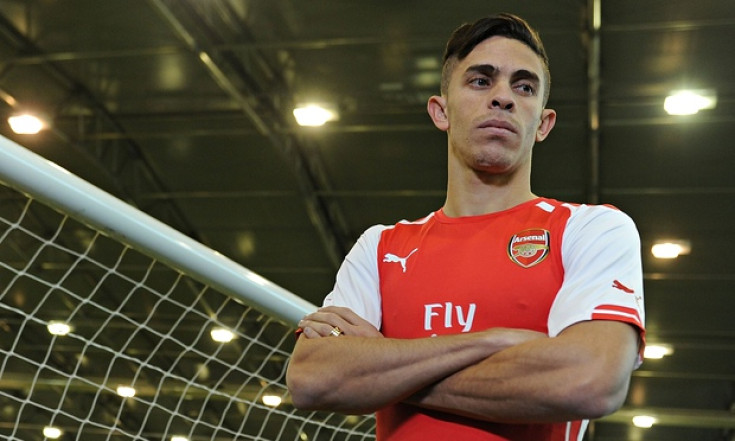 Arsenal manager Arsene Wenger wants the January transfer window to be abolished even though the Gunners have been one of the most active clubs during the recent buying and loaning period after completing five first-team deals.
After the French boss failed to get a centre-back to fill the void left by Thomas Vermaelen's departure to Barcelona last summer, he bolstered the back line in January with Brazilian star Gabriel Paulista, after paying Villarreal around £13m to secure his services.
Meanwhile, Wenger also addressed the injury crisis in the middle of the park by signing Croatian teenager Krystian Bielik, while in December he recalled Francis Coquelin from his loan spell at Charlton Athletic.
The Arsenal manager allowed forwards Lukas Podolski, Yaya Sanogo and Joel Campbell to leave the north London club on loan to join Inter Milan, Crystal Palace and Villarreal respectively after struggling to secure regular playing time during the first half of the season.
But Wenger has now criticised the January transfer window and wants it to come to an end in the future.
"It was never such a low activity level across Europe - basically nothing happened. It shows still that financial fair play had an impact, for sure, because we have the experience of seasons before," Wenger said, according to Arsenal website.
"It pushes even more an idea forward - let's completely get rid of [the transfer window], and go from season to season with the same players. Yes [I would scrap January transfers] because it can disturb the cohesion of a group within the season."
The manager believes the January transfer window disrupts the stability in the group as the fringe players try to force a move away, disturbing the rest of the team.
He said: "When the players don't play in October or the end of September, they already think that they may move in January. You lose them and in our job it's important that everybody is on board. I find the transfer window [a disturbance]."