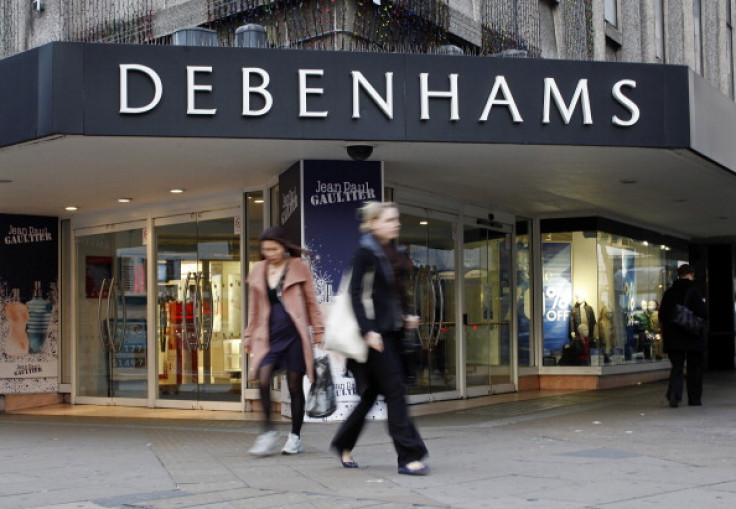 High street retailer Debenhams has topped the list of 360 employers named and shamed by the UK government for short-changing their staff.
According to the report published on Wednesday, these 360 businesses, which operate across sectors such as hairdressing, hospitality and retail, had failed to pay either the national minimum wage or the national living wage. In total, they had underpaid 15,520 workers a total of £995,233 ($1.24m). Debenhams had alone failed to pay £134,894 to 11,858 workers.
The national living wage currently stands at £7.20 an hour for all employees aged over 25 years.
In response, the London-headquartered retailer said this underpayment was amid a technical snag. "Debenhams made a technical error in its payroll calculations, which resulted in an average underpayment of around £10 per person to the affected colleagues in 2015. As a responsible employer Debenhams is committed to the National Minimum Wage, and as soon as the error was identified by a routine HMRC audit last year, we reimbursed all those affected. We have apologised to all our colleagues affected and have taken steps to ensure it cannot happen again," it said in a statement.
Pembrokeshire Care, a home care company in rural west Wales and Lorenzo Berni, the owner of upmarket Knightsbridge restaurant Osteria San Lorenzo are other employers included in the shame list.
While the home care had failed to pay £55,056 to 154 workers, the restaurant had paid £53,496 less to 29 workers.
Overall, the number of offenders in the list has increased. This year, the list also included employers who failed to pay eligible workers at least the new national living wage.
Excuses given by the employers for underpaying staff included using tips to increase pay, docking staff wages to pay for their Christmas party and making staff pay for their own uniforms out of their salary.
The government department said that in response to these shortcomings by employers, HMRC had issued penalties of about £800,000. Additionally, HMRC had recovered these arrears for some of the UK's lowest-paid workers.
Commenting on the report, Business Minister Margot James said in a statement, "Every worker in the UK is entitled to at least the national minimum or living wage and this government will ensure they get it.
"That is why we have named and shamed more than 350 employers who failed to pay the legal minimum, sending the clear message to employers that minimum wage abuses will not go unpunished," James added.