Debenhams has named Sergio Bucher as its new chief executive as it looks to build up its overseas business. Bucher, who is currently vice president at Amazon Fashion Europe, will take up the position in October.
He replaces Michael Sharp, who is stepping down after five years at the helm on 24 June. Debenhams chairman Sir Ian Cheshire said Bucher would bring "e-commerce expertise, international experience and clear leadership qualities" to the multinational retailer.
Bucher has been vice president of Amazon Fashion Europe since 2013. He has also served retail roles at Puma, Nike and Inditex.
Debenham's share price was up 1.2% in London following the announcement on 26 May.
'New Debenhams'
"I am delighted to announce the appointment of Sergio Bucher as the next chief executive of Debenhams," Cheshire said in a statement.
"Following a rigorous recruitment process with some exceptional quality candidates, Sergio's wealth of e-commerce expertise, international experience and clear leadership qualities stood out. I am confident we have the best possible person to realise the potential of 'new Debenhams' as a leading international multi-channel retailer with a bright future," he added.
Bucher has overseen Amazon Fashion's growth as one of the largest fashion retailers in Europe, and was involved in the company's unveiling of a 46,000sq ft photography space in London – the largest building of its kind in Europe.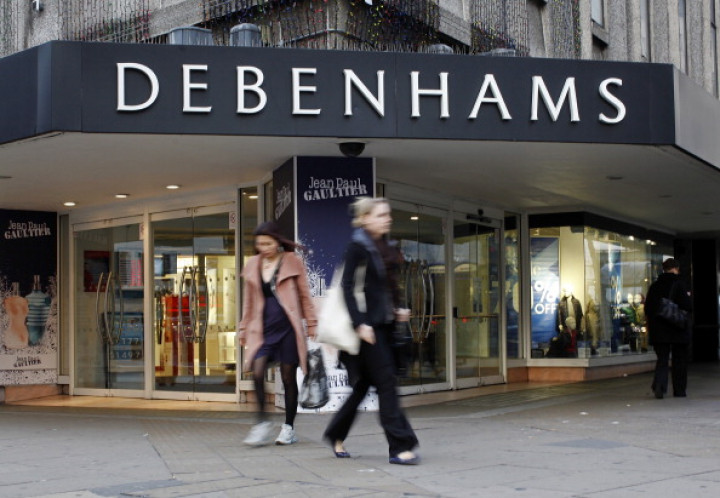 He said: "I am excited to be joining Debenhams, with its strong UK heritage, a growing international presence and a track record of supporting and developing brands and designers. I look forward to working with its experienced and talented team to take Debenhams forward to an exciting new future."
Debenhams ­– Britain's second-largest department store chain – posted positive results for the first half of its financial year, helped by record Christmas sales. Its pre-tax profit was up 4.3% to £88.9m (€117.1m; $131m) in the six months to February period, with online deliveries seeing double-digit growth.