Debenhams has reported stagnant sales growth in line with expectations in the three months to 11 June, amid unseasonable weather and competition from other clothing retailers.
Global like-for-like sales, which exclude new store openings, increased 0.2% compared to the same period a year ago. Analysts had forecast flat growth.
Outgoing Debenhams chief executive Michael Sharp said the sluggish figures were a result of "uncertain trading conditions" during the quarter, especially in clothing.
But he insisted that he was leaving behind a "strong platform" on which his successor can build upon, when he steps down on 24 June.
Amazon Fashion Europe vice president Sergio Bucher is to take over the Debenhams chief executive position in October.
"Our strategy remains unchanged, with further progress in driving our non‐clothing mix, continuing to improve service for multi‐channel customers, and offering a wider choice of products and services in under-optimised space," Sharp said.
"I am confident that I am leaving the business in the hands of a very strong management team, who will continue to execute our strategy and support our new CEO, Sergio Bucher, through the next phase of Debenhams' development.
"Our wide product choice, clear destination departments and improving service proposition gives us a strong platform from which to deliver long term sustainable growth."
'Challenging conditions'
In its trading statement, Debenhams said it had focused on boosting non-clothing sales amid deflationary pressures in the fashion division.
Britain's second-largest department store chain added that sales of health and beauty products were particularly strong.
Online sales were up 7% from a year ago in the third quarter, with mobile purchases accounting more for than half of all UK online orders.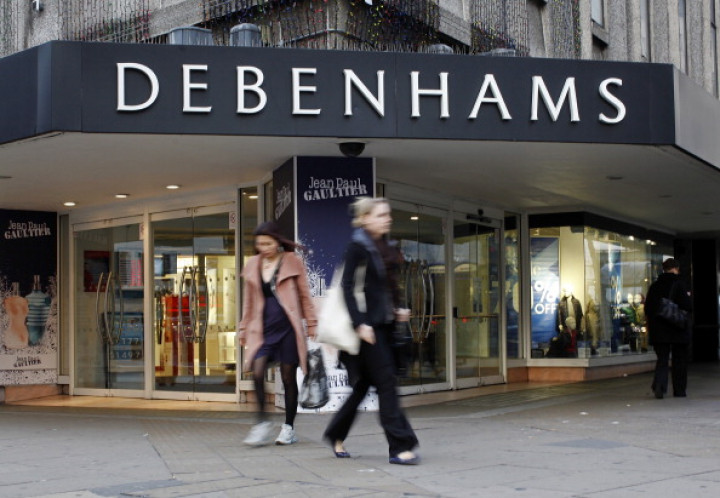 Gross margin guidance for the fiscal year, however, was cut to flat from a zero to 50 basis points increase, with the retailer citing the "tactical response to more challenging trading conditions in the second half" for the downgrade.
Incoming CEO Bucher has a tough job on his hands to boost Debenhams' earnings in a tough retail environment.
He has overseen Amazon Fashion's growth as one of the largest fashion retailers in Europe, and was involved in the company's unveiling of a 46,000sq ft photography space in London – the largest building of its kind in Europe.
Bucher has been vice president of Amazon Fashion Europe since 2013 and has also served retail roles at Puma, Nike and Inditex.