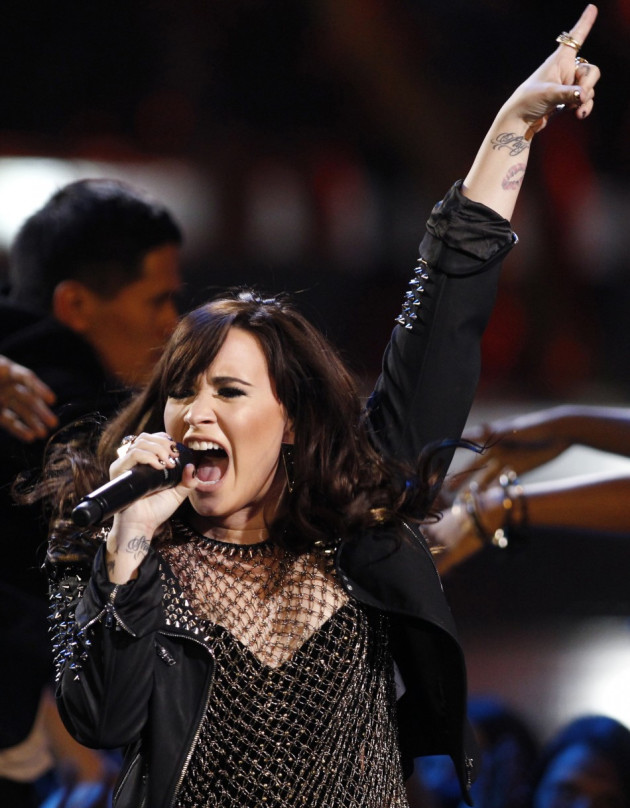 American singer Demi Lovato claims she had a "wake-up call" after spending time in a rehabilitation facility in 2010. The 20-year-old former Disney star was treated for an eating disorder and other "physical and emotional issues".
"A couple of months before I went to rehab, I had a birthday party and there were a couple of hundred people there. It was full of people who I considered my closest friends," she told Company magazine, "When I turned my phone on after being in rehab for three months, I expected lots of text messages and phone calls. I had four texts. That was a wake-up call. I have severe trust issues but I try not to be jaded."
The Give Your Heart a Break singer revealed she has now only a small selective group of friends.
"I don't have loads of friends. I used to, but then I realised, do any of them actually care? Now I have people who, if I break my leg in the middle of the night, they'll come to the hospital with me," she added, "Or they'll answer the phone at 4am if I need them."
Lovato also denied reports she has dated One Direction's Niall Horan in the past, insisting they were just friends. The X Factor judge, who publicly supported Kate Middleton, the Duchess of Cambridge, when pregnancy rumours were circulating, also expressed her frustration at celebrities' lack of a private life.
"I don't care about Taylor Swift's love life. I don't care about Harry Style's love life," Lovato said, "I care about mine. I find it weird that people are so obsessed with other people's love lives!"
Lovato's fourth album - Demi - will be released on 14 May.