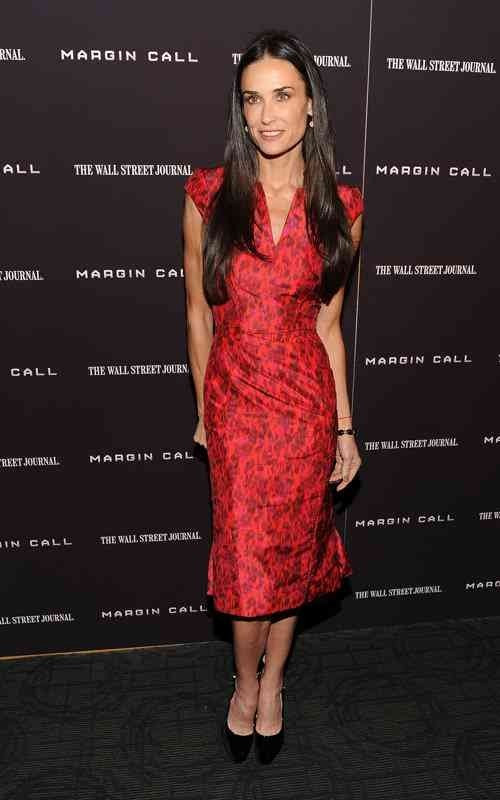 Actress Demi Moore, 39, was visited by her ex-husbands, Bruce Willis and Ashton Kutcher, as she was recovering from hospitalisation. E!Online reports that Moore had smoked illegal K2 spice that led her to lose consciousness on Jan 23. Some reports claim that she smelled "whip-its", a substance found in whipped cream cans. She is currently recovering at her Los Angeles home.
The actress was married to Bruce Willis from 1987 to 2000 and has three kids from the marriage. After six years of marriage with Ashton Kutcher, the duo split last November, Moore claiming Aston to be unfaithful to her.
Ashton Kutcher reportedly had no contact with Moore for the last few weeks. Bruce Willis is believed to have asked Moore to take care of her health, as did her fans and friends. There is also speculation that Moore's health issues are mainly due to her craving to look younger.