Deutsche Bank to Prune Balance Sheet to $1.31tn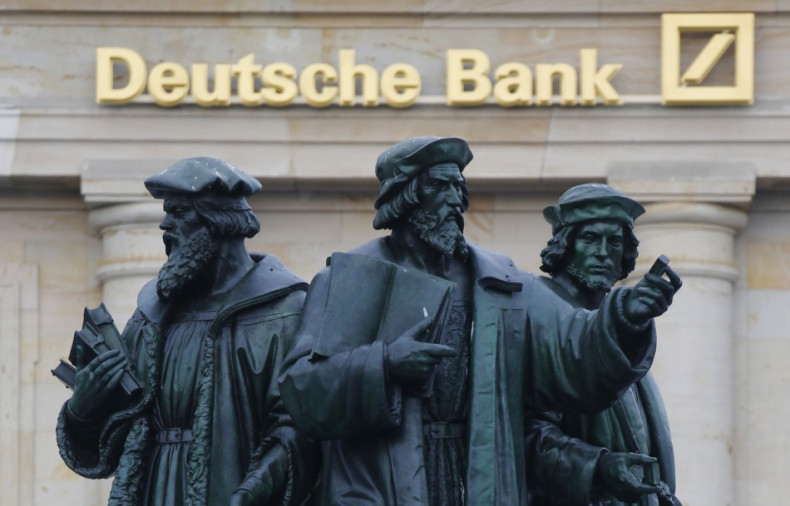 Germany's biggest financial institution Deutsche Bank is expected to announce its plan to trim its balance sheet by 20% by the end of 2015.
According to the Financial Times, DB is set to improve its overall equity to loans ratio to a minimum 3% in its second-quarter results, which will equate to a reduction to $1.31tn (£857.72bn, €995.7bn) in the next two-and-a-half years.
The move comes as the bank seeks to adjust to tougher regulations which will require banks to use more equity capital to fund their business and create a bufferzone against future economic crises.
The potential plan of the bank is expected to have a minimal impact on earnings. The plan includes new regulatory policies for the accounting of derivatives, reducing its cash load of €240bn and shedding €90bn of assets in its non-core unit, says the report.
As of 31 March, Deutsche Bank's estimated ratio of equity to assets was 2.1%, one of the lowest leverage ratios of large banks globally. The bank has the second lowest ranking as posted by Morgan Stanley analysts.
Need for Better Leverage
DB has faced criticism in the past that it operated at much lower capital levels, throughout the financial crisis, than some of its peers.
European competitors, from UBS to BNP Paribas, have drastically cut back their balance sheets during the credit crunch.
The Basel III rule requires banks to achieve the minimum 3% ratio only in five years' time. The bank's investors have taken up the leverage issue seriously, after UK, US and Swiss regulators announced plans for either stricter timetables or higher ratios.
Analysts expect investors' concern about the ratio will prompt banks to reach the minimum level, much earlier than the Basel III rules demand.
"Our expectation is that most European banks will aim to meet requirements by 2015," said Kinner Lakhani, analyst at Citigroup, in a client note.
Deutsche's Efforts
In April, the bank said it will beef up its balance sheet with a €2.8bn capital increase, after reporting forecast-beating first-quarter earnings, helped by a wave of aggressive cost cuts.
Earlier in June, the bank announced plans to cut €4.5bn off annual costs by 2015, which will add to severance and other expenses in the last three quarters of this year.
The bank, which has been hit by a number of scandals involving huge amounts of fines and penalties, had increased litigation provisions to €2.4bn ($3.13bn) earlier this year.
DB, along with three other lenders, was reported to be involved in the possible manipulation of one of the world's most important interbank lending rates, Euribor.
It was further reported that Germany's top financial institution was also considering issuing about €6bn in hybrid equity capital like convertible bonds, which are debt instruments that can be converted into shares. The news came after clarification from the German banking regulator about which instruments will be recognised under a new global capital regime for banks.